"A walking wet dream and a hunk with high-octane testosterone find the love they've been denied."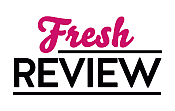 Reviewed by Kay Quintin
Posted May 3, 2015

Raised by her grandmother this questionable Southern Belle's uppermost concern is being there for Jelly Lou. Glory Gloria Mann takes a rap for the heisting of the pride and joy of Sugar, Georgia, the Peach Prowler tractor. The last thing she expects is her punishment being to serve two hundred hours as the new harvest commissioner and chairman of the Miss Peach Pageant. To add to her dilemma, this town's bad girl is co- chairing with the sexy contractor with high-octane testosterone hunk Cal McGraw.
Cal is the single father to fourteen-year-old Payton, adamant about entering the pageant to seek her mother's approval. Glory has her schedule full between being chairman, working at passing her nursing exam and making a proposal for the position as the new community outreach manager for Fairchild Pediatric Center. Little sleep and now working with her dream guy since high school, Glory is still trying to outlive her reputation for "inappropriate relations" with her high school teacher. Cal doesn't think he's up to taking any more drama than he already has when the judge declares him co-chairman. All he needs is to spend time with the walking wet dream with the hot body and sexy smile to revive his libido. Dealing with the feud between two Sugar families and the pageant, Cal and Glory are thrown together even more and unable to deny their attraction. Risking everything on the town's sexy bad girl is something to consider for a second chance at love. Glory needs to be treasured and someone to fight for.
Another Sugar, Georgia Novel and a great story full of sizzling sex, red panties and high-strung libidos are guaranteed to keep you on your toes. I truly enjoyed this quick-witted novel involving the feuding opponents of the Peach Tractor Pulls and the unique characters portrayed throughout.
SUGAR ON TOP has it all and is sure to hold your attention. Amusement and emotion will capture the reader through the colorful characters. This is the second book I have read from this series and was equally as hooked at page one. Total entertainment from the talented Marina Adair!
SUMMARY
She's sassy and sweet
The last thing Glory Mann wants is to become chairman of the Miss Peach Pageant in Sugar, Georgia. Spending months hearing nothing but the clinking of pearls and judgment? No thank you! But when Glory is forced to take the rap for a scandal she didn't commit, the judge sentences her to head the committee. Even worse, her co-chairman is rugged, ripped . . . and barely knows she's alive.
He's ready and willing
Single dad Cal McGraw can't take any more drama in his life. After a difficult divorce, his little girl became a boy-crazy teenager and his hands are full. The last thing he needs is to spend his down time with the town bad girl. Glory is pure trouble-tempting and tantalizing trouble. But he can't deny the strong chemistry between them-or how her touch turns him inside out. Now as squabbles threaten to blow up the contest and the town of Sugar itself, Cal must risk everything on the sexy wild card to get a second chance at love . . .
---
What do you think about this review?
Comments
No comments posted.

Registered users may leave comments.
Log in or register now!