"Four fantasy tales of romance to warm the heart."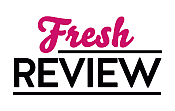 Reviewed by Sue Burke
Posted January 9, 2006

Romance Paranormal | Fantasy | Fantasy Anthology
Celebrate the most romantic holiday of the year with this new anthology featuring novellas penned by some of today's most capable authors. Four tales deftly told by a quartet of women born to entertain.
In THE KISS OF THE SNOW QUEEN, Claire Delacroix puts her own spin on Hans Christian Anderson's classic fairy tale. In this version, Gerta, a talented but somewhat untrained seer, uses a magic mirror in her possession to send out a desperate plea for help. Her cry is answered by the wizard Cai, who in an attempt to save her, puts his own life at risk. True to the original story, Gerta sets out to save Cai from the Snow Queen's spell. With the help of an insolent trickster god, she's able to accomplish the impossible.
Lynn Kurland's A WHISPER OF SPRING is the tale of two mortal brothers, a dark mage and a young king with magical abilities of his own, who fight for the love of an Elven princess.
Journey with Sharon Shinn in WHEN WINTER COMES. A poacher's daughter leaves home with her sister and infant nephew in a bid to save the child's life from those who fear his mystic abilities. A nobleman comes to their rescue on the road, and the fugitive band seeks a place they can call home without fear of persecution.
A woman warrior is hired to protect an ex-lover in Sarah Monette's A GIFT OF WINGS. Broken in both body and mind, Maur has retreated into himself. Although Agido is no longer his lover or confidante, Maur is the only man she's ever been in love with and so she fights to bring him back to himself. If not physically, then she's determined to help heal his psyche. Trapped together in a small inn during a winter storm, the two begin to tentatively repair their relationship. When another guest at the inn is murdered and Agido named the prime suspect, Maur must find his own strength and come to her aid before she'll be able to come to his.
SUMMARY
From four of today's most imaginative authors come four stories of love as pure as the driven snow that will warm the coldest of hearts.
USA Today bestselling author Claire Delacroix delivers an enchanting tale of a gifted seer who receives a vision of a man whom she was not meant to marry, but was meant to love.
USA Today bestselling author Lynn Kurland spins a story of a mortal man and an elven woman who endure both the mundane and the magical in their quest to remain together.
Award-winning author Sharon Shinn writes of a brave young woman who saves her sister's magically- gifted child, only to receive an unexpected gift of her own.
And newcomer Sarah Monette's romantic novella tells of a warrior maiden trapped in a deadly storm with the only man she ever wanted, whose scars she must heal if he is ever to want her.
---
What do you think about this review?
Comments
No comments posted.

Registered users may leave comments.
Log in or register now!