"How far would you go for someone you love?"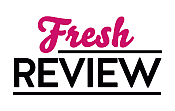 Reviewed by Helen Williams
Posted April 27, 2015

EXPOSED is book three in the Ethan Frost series. Ethan Frost will do whatever it takes to protect Chloe Girard.
When Ethan finds an opportunity to take action against the person who hurt Chloe he does not hesitate at all. Ethan is the type of person that takes charge and does not allow anything to get in his way.
Chloe just wants to forget the past and move on. She wants Ethan to back off and let things go because she's concerned about how the outcome will affect Ethan.
Because of the type of person he is there is no way that Ethan can just let things go when he witnesses how all of this has affected Chloe.
But when some unexpected results come because of things Ethan put into effect it has a profound effect on him.
Chloe sees the man she loves, who is always in control, lose it and does everything she can to help him through this and also provides him with some new light through this darkness.
How far would you go to protect someone you love even though it may bring you great emotional pain?
If you have not read books one and two I recommend that you do not read EXPOSED until you read the others. You really need to know where Ethan and Chloe began and what leads up to now. It's a very good story but to get the whole effect you need to start at the beginning.
These stories deal with issues of control, trust, family issues of enabling and the results.
Tracy Wolff is a great writer whose books deal with issues that give you pause and make wonder what you would do given the circumstances.
I recommend reading this complete series as well as her other series.
Learn more about Exposed
SUMMARY
Ethan Frost, the irresistible leading man from the New York Times bestsellers Ruined and Addicted, returns once again in Exposed—a novel that's perfect for fans of J. Kenner and Sylvia Day.
Will Ethan Frost go too far for the woman he loves?
The moment Chloe Girard walked into my life, she exposed secrets and emotions I always thought were best kept buried.
She wants to move on, to ignore the past. But I can't do that. Not when she still suffers. And not when the man who hurt her remains unscathed. So when I discover the perfect opportunity to make him pay for what he did to Chloe, I can't walk away, no matter the consequences.
But there's a fine line between justice and obsession. As I turn up old crimes and new lies, I know that I'm playing with fire—and risking the very foundations of our relationship.
My love for Chloe is absolute. I just hope it's enough to save us both.
---
What do you think about this review?
Comments
No comments posted.

Registered users may leave comments.
Log in or register now!