"A brilliant debut mystery swirling with heart-haunting memories of past horrors!"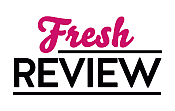 Reviewed by Audrey Lawrence
Posted April 22, 2015

It was a simple enough death. An older man, Christopher Drayton, falls off a cliff on the Scarborough Bluffs near his home. Sergeant Rachel Getty wonders why they are called to investigate it. Is it an accident or not? She has a solid working relationship with her boss, Esa Khartak, head of Canada's Community Policing Services and he is never this evasive. What is going on?
Her first clue comes as they investigate the murdered man's expensive home. In his study, they find unusual clues that seem to have no discernible pattern. Still, it is clear Christopher Drayton is not the man his identiy says he is.
As they interview others, they sense an underlying connection, yet they just can't fit the puzzling pieces together. What are they missing? Esa is still less forthcoming than normal, what is happening with him? For her own self, Rachel doesn't mind the strange case as her home life is problematic. Her brother couldn't take any more of it and has been long gone. Rachel's heart aches to find him, but what would her Dad do if he did return?
Deeply interwoven throughout this intriguing homicide investigation in THE UNQUIET DEAD are stories and memories of the brutality and suffering in the war in Bosnia as thousands of men and children were ruthlessly killed, hundreds of women herded into barbaric rape camps, and the absolute failure of the United Nations as they failed to protect civilians in their own "designated safe" zones resulting in the horror and massacre of Srebrenica in 1995.
THE UNQUIET DEAD is a totally captivating and intelligent novel written by debut author Ausma Zehanat Khan, a British-born Canadian, now living in the United States. With her strong research skills and impressive background (Ph.D.) in International Human Rights with a specialization in military intervention and war crimes in the Balkans.
Given this background, Khan effectively balances bringing in authentic information about the horrors and barbaric treatment of the Bosnian Muslims and the impact it had on those who survived within a suspenseful and complex plot development. Khan does this with a graceful style so the reader feels the haunting of the heart from so many deaths, yet is not overwhelmed by it. For those wanting more information, she has included references in her Author's Notes at the end of the book. Counterbalancing the huge loss and grieving from the many deaths in the war, Khan also portrays individual situations of loss and grief experienced by the more contemporary characters, such as Rachel's yearning for her brother, the loss of friendship between Esa and his boyhood friend, Nathan Clare and the young daughters missing their Dad.
The two main protagonists in the story, Rachel and Esa, are a great team. They both work well together and respect each other, but hold their dark secrets and fears tight to their chests. So as they reveal more about themselves to each other, Khan has us learning more about them as the investigation continues.
I am so glad to learn from Khan's website that another book is coming. I hope this develops into a very interesting series. There is great potential there as not all the issues and small tensions between Rachel and Esa have been fully resolved in this story, yet, enough for it to be a great stand-alone mystery as well.
Esa is a very complex character and yet, I quickly warmed to him and really enjoy him as a protagonist, despite some of his actions (To explain more would give away too much of the plot.). Esa and Rachel have completely different backgrounds as Rachel quickly gathers when she meets Esa's friend Nathan. Her own background has been much poorer; not only in wealth, but also in emotional spirit due to issues of abuse. Yet, she is sharp and observant and relentless in determination and is very likeable. Secondary characters in THE UNQUIET DEAD also come vividly to life and are quite an interesting mix. My only quibble is that some of the female non-Bosnian characters, especially Drayton's girlfriend, tend to be somewhat one-dimensional and stereotypical.
I fully enjoyed the first rate reading experience of THE UNQUIET DEAD. IT is a very well-written mystery with a unique and important storyline. Khan definitely will keep you turning pages as fast as you can to find out what happens while the images of the ethnic cleansing, rapes and killings with burn and resonate in your heart and mind long afterwards. Yet, THE UNQUIET DEAD also holds out the candles of hope, reconciliation and justice.
Given the situation in the world today, THE UNQUIET DEAD is an important book to read and I would highly recommend it to any reader. People who like political, police procedural or mystery novels will particularly relish THE UNQUIET DEAD. It would also make for very interesting discussions for those readers in a book club. Do check it out and hear what the souls of THE UNQUIET DEAD are saying!
SUMMARY
Despite their many differences, Detective Rachel Getty trusts her boss, Esa Khattak, implicitly. But she's still uneasy at Khattak's tight-lipped secrecy when he asks her to look into Christopher Drayton's death. Drayton's apparently accidental fall from a cliff doesn't seem to warrant a police investigation, particularly not from Rachel and Khattak's team, which handles minority-sensitive cases. But when she learns that Drayton may have been living under an assumed name, Rachel begins to understand why Khattak is tip-toeing around this case. It soon comes to light that Drayton may have been a war criminal with ties to the Srebrenica massacre of 1995.
If that's true, any number of people might have had reason to help Drayton to his death, and a murder investigation could have far-reaching ripples throughout the community. But as Rachel and Khattak dig deeper into the life and death of Christopher Drayton, every question seems to lead only to more questions, with no easy answers. Had the specters of Srebrenica returned to haunt Drayton at the end, or had he been keeping secrets of an entirely different nature? Or, after all, did a man just fall to his death from the Bluffs?
In her spellbinding debut, Ausma Zehanat Khan has written a complex and provocative story of loss, redemption, and the cost of justice that will linger with readers long after turning the final page.
---
What do you think about this review?
Comments
No comments posted.

Registered users may leave comments.
Log in or register now!