"Does it get any better than this?"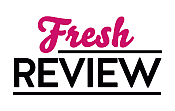 Reviewed by Monique Daoust
Posted April 21, 2015

After ten long years, Kendra Carlsen is finally allowed to go on a mission as an observer. She's a behavioural scientist at DCO, the very secretive Department of Covert Operations, whose purpose is to deal with shifters gone rogue, among other things and cover up messes. Declan MacBride is also going on the same mission. He's had a secret crush on Kendra for a long time but she doesn't seem interested. Besides he's a bear shifter and Declan remembers how messy things turned out with his former fiancée who was human, as Kendra is. But when the so- called low-risk mission turns deadly, and Kendra and Declan are left stranded together, they end up doing more than watching each other's backs.
HER WILD HERO is the third book in the thrilling X- OPS series, and it is even more exciting and action-packed than the previous ones! Ms. Tyler even improves on her already superlative world-building and gives us breathtaking and unforgettable moments.
Declan and Kendra make a fabulous team: Kendra is a desk jockey who can more than handle herself in dangerous situations; she's courageous, cool-headed, and very understanding as well. Declan is a tormented hero, honest to a fault, but a real teddy bear; and both of them do no hesitate to endanger themselves to protect the other. I love how they worked so well together in the face of danger and how organically -- and scorchingly -- their romance progressed, the mutual respect they share; they're an absolutely wonderful couple. Declan might be a bear of a man, but he is gentle and caring.
In HER WILD HERO, Ms. Tyler weaves a spellbinding story, including the characters from the previous instalments, giving fans of the series an opportunity to reconnect with old friends as well as introducing new readers to the series, and so fluidly that it's simply part of the story. The author also expands on the story arc with more questions about the presence of a traitor in the DCO as well as an extraordinarily intriguing new character, which gives us a taste of what is to come, and can it be possible that it just might get even better than this! With HER WILD HERO, the exceptionally talented Paige Tyler proves that she is an absolute master of the genre!
SUMMARY
Name: Kendra Carlsen
Rank: Trainer, Dept. of Covert Ops
Objective: Get out of the office and into the field
Name: Declan MacBride
Rank: Tracker, Dept. of Covert Ops
Status: Bear Shifter
Objective: Protect Kendra at all costs
The steamy Costa Rican jungle brings out the bear in Declan MacBride when he and new operative Kendra Carlsen are ambushed. In the midst of relying on each other to survive, and fighting his explosive attraction to Kendra, this shifter is about to lose control...
---
What do you think about this review?
Comments
No comments posted.

Registered users may leave comments.
Log in or register now!