"A whirlwind of emotions, twists, turns and rediscovered love will keep you breathless!"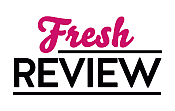 Reviewed by Lynn Cunningham
Posted April 19, 2015

Psychic and financial planner Juliana Westwood returns to her home in San Jose after disappearing from it twelve years ago. She has grown up a lot since she was eighteen and madly in love with handsome young Alex MacKenzie. They had plans following high school graduation but those plans were not meant to be. Juliana had a vision that she misinterpreted just before prom that resulted in terrible tragedy and she had not been able to live with herself. However, that is not the total reason she vanished all of that time.
Alex MacKenzie is now a homicide police detective in San Jose and is appropriately stunned when Juliana walks into the police station as if returning from the dead. He is still filled with anger, rage, and hurt from her abandonment twelve years earlier. Something else he is also filled with is the love that he never stopped feeling for her. He is forced to deal with her because she has come in to report an impending kidnapping. Little does he know that the kidnapping will involve his own niece and that he will need all of the help Juliana can give.
In the midst of searching for the kidnapper, Juliana and Alex are forced to confront long repressed emotions that might just be too much to bear.
CHASING SHADOWS drew me in from the very first page and I relished every word until the end of the book. Being a Tarot reader myself, I have a host of friends who possess various psychic abilities. Something that greatly impressed me about CHASING SHADOWS is the accuracy depicted by Juliana's dreams, visions and various other talents. Many times, plots of this sort can become quite confusing and even silly due to the many inaccuracies regarding how psychics work. Erin Richards is either somewhat psychic herself or she did her research because her descriptions are quite dead on.
I was also quite thrilled to discover that CHASING SHADOWS is the first in a series of books centering on psychic justice. I cannot wait for Book two in this series! Equally suspenseful and sweet, CHASING SHADOWS is a book that is well worth your time. You will be caught up in the story instantly and will not want to stop reading until the exciting and jaw dropping conclusion. I promise!
SUMMARY
One kiss, one touch, one night. It's all she wants to last her forever.
Psychic Juliana Westwood returns home after twelve years and foresees a young girl's abduction. Not only does she risk her life delving into the mind of a dangerous kidnapper, she risks her heart assisting the lead detective and child's uncle...the man she was forced to leave behind. Juliana knows Alex doesn't trust her, but can she endure another twelve years without him?
He deadened his heart against loss. Her return changed everything.
Alex MacKenzie's wary of reconnecting with the woman who broke his heart, but he knows Juliana can save his niece. As they race against time chasing clues, Alex realizes he'll fight to give Juliana a lifetime of forevers...if the kidnapper doesn't destroy her first.
CHASING SHADOWS was previously published by Ellora's Cave Publishing (Blush Imprint). This new edition has been editorially revised and updated.
---
What do you think about this review?
Comments
No comments posted.

Registered users may leave comments.
Log in or register now!