"Will Sandrine lose herself into the darkness of La Lune?"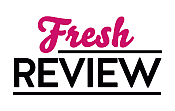 Reviewed by Debbie Wiley
Posted April 5, 2015

Sandrine Salome has always loved visiting museums and listening to her father tell stories about the exhibits. Unfortunately, the death of her father changes her entire world and now Sandrine has escaped to Paris, where she hopes her husband won't find her. Her grandmother is no longer residing in the family home and seems reluctant for Sandrine to visit their ancestral home. Is the spirit of La Lune truly haunting Maison de la Lune? Sandrine dives deep into the art world of Paris only to find that she's losing herself to La Lune....
THE WITCH OF PAINTED SORROWS is one of those books you need to set aside time to read and truly relish each and every word. M. J. Rose carefully crafts a world that is as stunning as it is eerie. Each decision Sandrine makes only leads her further and further into the world of La Lune- and yet, the descent is so alluring that it is impossible to despise Sandrine, even as she rails against her once beloved grandmother.
I love watching the tale slowly unfold, as we get to see the nuances of both the culture and the time period. The insight into the art world is particularly intriguing as the line between artistry and sensuality blurs. M.J. Rose does a marvelous job at depicting the competition and vitriol of the art world while contrasting it with the beauty and innovation that inspired architecture such as the Eiffel Tower.
THE WITCH OF PAINTED SORROWS is a hauntingly beautiful tale that evokes the artistry of the time period. M. J. Rose exquisitely uses language to arouse all of the senses and I found myself drawn into the magic and mystery of Sandrine's world. The details of the world are expertly drawn as THE WITCH OF PAINTED SORROWS pulls the reader further and further into La Lune's madness. THE WITCH OF PAINTED SORROWS is highly recommended for readers who like their historical fiction dark and tinged with the paranormal.
SUMMARY
Possession. Power. Passion. New York Times bestselling novelist M. J. Rose creates her most provocative and magical spellbinder yet in this gothic novel set against the lavish spectacle of 1890s Belle Époque Paris.
Sandrine Salome flees New York for her grandmother's Paris mansion to escape her dangerous husband, but what she finds there is even more menacing. The house, famous for its lavish art collection and elegant salons, is mysteriously closed up. Although her grandmother insists it's dangerous for Sandrine to visit, she defies her and meets Julien Duplessi, a mesmerizing young architect. Together they explore the hidden night world of Paris, the forbidden occult underground and Sandrine's deepest desires.
Among the bohemians and the demi-monde, Sandrine discovers her erotic nature as a lover and painter. Then darker influences threaten—her cold and cruel husband is tracking her down and something sinister is taking hold, changing Sandrine, altering her. She's become possessed by La Lune: A witch, a legend, and a sixteenth-century courtesan, who opens up her life to a darkness that may become a gift or a curse.
This is Sandrine's "wild night of the soul," her odyssey in the magnificent city of Paris, of art, love, and witchery.
---
What do you think about this review?
Comments
No comments posted.

Registered users may leave comments.
Log in or register now!