"In a rushed marriage of convenience, will love emerge triumphant over those who want to hurt them?"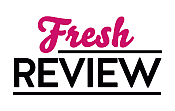 Reviewed by Linda Green
Posted March 30, 2015

Miss Emma Jennings is not your typical female. At a time when young ladies were expected to only be interested in the latest fashion and snagging an eligible husband, Emma kept the books for her father's successful wine business, and invested money and gave financial advice when requested. Knowing that any suitor would only marry her for her money, she understands that her father wants to attach her to a gentleman from higher society. A society that has only ever sneered and looked down on her. But nothing could prepare her for Rowan Battencliffe, or the speed in which she is married off.
Rowan Battencliffe has lost everything after someone absconded with the final remains of his money. Never having a head for figures, Rowan struggles with many demons from his past. Attending a meeting at the request of his brother, the last thing he expected was to find himself shackled into marriage. But at least Emma appeals to him physically and is known to be good with money. Determined to discover where his money has disappeared to, Rowan begins an investigation which keeps him away from his new bride much of the time. As he struggles with his past, Rowan finds himself fascinated by his intelligent, headstrong wife. And as their relationship explodes with unrestrained passion, Emma and Rowan realise that their future together may be brighter than they had hoped, if they could just stop bickering. But as the demons from Rowan's past resurface in society, and Emma finds herself threatened by a business contact, will they overcome their problems together and discover a love worth fighting for?
WHAT A LADY REQUIRES by Ashlyn MacNamara is a wonderful tale depicting an intelligent heroine who speaks her mind, and a misguided hero who is struggling with his past. I love Emma's character and her spirited determination to unlock Rowan's potential, and in doing so, opening up herself to allow real feelings to develop for Rowan. Rowan doesn't realise that Emma is everything he has ever wished for, as he is still obsessed with his actions many years ago. The author's sensual description of the passion that unfolds between them, was hot in all the right places, and I hoped that it would work out for Rowan and Emma in the end. But with shady, threatening characters, and scandals from the past, this novel throws many obstacles in the path of true love.
WHAT A LADY REQUIRES by Ashlyn MacNamara has everything I love in a Regency romance and it was a pleasure to read this tale.
SUMMARY
Perfect for fans of Julia Quinn, Eloisa James, and Sabrina Jeffries, Ashlyn Macnamara's blazing hot novel tells the story of mismatched newlyweds who discover a simmering connection.
Unlike every other proper young lady, Miss Emma Jennings views marrying well as little more than a means to an end. Such a merger would provide her industrious father with social credibility, and Emma with a chunk of her vast inheritance. Emma's practical views are shattered, however, when her father ties her to the fabulously handsome ne'er-do-well Rowan Battencliffe, a man she loathes on sight—from the smile that promises all manner of wickedness to the way he ogles her with those striking blue eyes.
Deep in debt, especially to his wine merchant, Rowan figures the sooner he gets his finances in order, the sooner he can go back to doing what he does best: burning through ridiculous sums of cash. Which is why Rowan agrees to marry the merchant's daughter, a prim and proper woman with delightful curves and an ample dowry. But Emma seems to think it's her business to reform him! Their marriage is a tinderbox—and it's just too tempting to resist playing with fire.
---
What do you think about this review?
Comments
No comments posted.

Registered users may leave comments.
Log in or register now!