"fun and sexy adventure"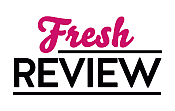 Reviewed by Gabrielle Lee
Posted March 29, 2015

Looking for a fun and sexy time travel read? THE TARTAN MP3 PLAYER by C. A. Szarek may just be the book for you. This is the first book in this trilogy and introduces readers to Claire and Duncan. When Claire finds herself lost and in a strange world Duncan comes to her rescue. Duncan needs help in finding his brother and Claire may just be the help he needs. Can the two work together to find out just what has happened to both Claire and Duncan's brother?
Claire and Duncan make a good couple and watching their relationship grow and blossom made for a nice read. The attraction is there right from the moment that they meet and soon grows into something more. This story moves fast and Duncan and Claire quickly become more than just allies. Emotions are strong and fast in this story. It is a fun and fast paced read. Their adventure pulled me in and I am eager to return to see what more this author has in store for this world.
I enjoyed meeting Duncan and Claire but would have liked a bit more back story on them. Claire takes everything that is thrown at her as she tries to fit into Duncan's world. Duncan is a good man and protects those that he cares for. The emotions that the two feel make you wonder just what the final outcome will be and has you turning the pages to quickly find out what will happen next.
Not only do Duncan and Claire have a lot to say but some secondary characters won't stand silent either. THE TARTAN MP3 PLAYER had me laughing out loud at times. I enjoyed my visit to the wondrous world that this author has created. C. A. Szarek weaves a good story that pulls readers in from the start and does not let go until the end.
THE TARTAN MP3 PLAYER is a fun and sexy adventure for Claire and Duncan and I was glad to be along for the ride. Sometimes love comes on fast and strong and there is no stopping it.
SUMMARY
She never believed in magic...
Claire McGowan, Scotophile and historical romance novel addict, finally saves up enough for her dream vacation to Scotland.
She never imagines she'll get sucked back to the seventeenth century while running on the beach—that's what she gets for exercising when she should be relaxing.
He knows with a harsh certainty magic exists...
The Fae have taken his brother—Laird of his clan. Duncan MacLeod finds a bonnie naked and confused lass. He's convinced Claire arrived in 1672 through the Faery Stones— a magical portal he's been scouring the lands for over the past six months.
At last, he has someone who's been through the Faery Stones and can help him find them—and get his brother back.
Duncan promises to help Claire get home, even though his desire to have her wars with his vow.
Torn between familiarity of the present and what she wants in the past, can Claire help Duncan find his brother and get back to the future? Will she even want to?
---
What do you think about this review?
Comments
No comments posted.

Registered users may leave comments.
Log in or register now!