"Spewing fire, jumping through mirrors and protecting a friend, this rake finds unexpected love."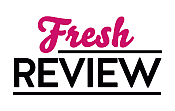 Reviewed by Kay Quintin
Posted March 29, 2015

Romance Paranormal | Romance Historical
Sage Merriweather and his family are witches. But good ones, not bad ones. At least he was until bonded with a demon that changed him. He is bound to protect Marianne Grey, his sister-in-law Julia's younger sister. Marianne is a ghost with her physical body at Merriweather Manor, in a sleeping state. Invisible to everyone but Sage and her sister, he is intent on finding someone to remove the spell placed on her by his brother Drake, and return Marianne to her body.
Julia's husband Basil has located someone to try and who might have access to spells and other scientific knowledge to help Marianne. Even though Marianne professes love for another man, Sage is drawn to her unlike other women he has known. With a reputation of a rake and womanizer, avoiding these women while trying to focus on Marianne in her phantom state, is not easy. Meeting with Desmonda Green brings its own issues. In Sage's new state, Sage battles a demon with fire spurting from his hands to protect Marianne, who he is quickly falling in love with. Learning that only a kiss from her true love will return her to her physical body, Sage believes that man is Marianne's fiancé.
I completely enjoyed this tale of mystical power, witches and mystery from the Merriweather Witches series. A true storyteller, Tricia Schneider kept me tied to my seat in anticipation of what's to happen next. THE WITCH'S KISS is a pleasure to read, wondering the whole time how this character is going to right the wrongs to a happy ending. I have not had the pleasure of reading any of Tricia Scneider's works before, but would certainly enjoy doing so again. She is a woman with great imagination and the ability to create excitement.
SUMMARY
Marianne Grey is a ghost. But, she's not dead. Cursed by a necromancer, Marianne searches for the elusive spell needed to merge her spirit with her physical body. She's not alone in her search. Her neighbor and best friend, Sage Merriweather, has vowed to help her break the curse.
Sage suffers from his own demons. Literally. After surviving a horrific attack, a demon has bonded with him, mutating Sage's magic so he can only conjure fire. Until he can break the bond, he is a danger to everyone near him, including those he loves.
From the glittering ballrooms of London to eerily dark graveyards, Marianne and Sage battle forces of evil destined to claim their souls for eternity. Though their newfound love for each other may be the toughest battle of all.
---
What do you think about this review?
Comments
No comments posted.

Registered users may leave comments.
Log in or register now!