"These men are hard to handle, but the women who are tied them are tough enough to handle the job."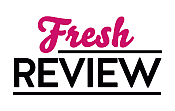 Reviewed by Sherri Morris
Posted March 28, 2015

Wynn Powe is a witch of earth magic descended from a family of male Wardens and extremely powerful women witches. Wynn has just returned to Chicago from helping Fil. Her next step is doing what she does best, locating another Guardian Statue. However the Order of Darkness has beat her to the statue this time. In the Statue's place is a crater filled with fragments of what use to be a Guardian. Not soon after her arrival and discovery of the destroyed statue, Wynn is attacked by the security guard for the property of the estate. Just when Wynn feels like she is going to die from this attack, she is greeted with the appearance of the Guardian Knox.
Guardian Knox is summoned to replace a fallen brother that has been destroyed. Magically awoken with the skills and memories of his race, he is not bound to the Warden who summoned him, the earth witch Wynn. Knox is determined to get to the Order of Darkness before they release one of the Seven. Hard part is figuring out what their plans are. When Knox learns of Wynn's brother Bran's disappearance he can not help but think they are related, and the Guild has been infiltrated by the Order of Darkness.
When the pair start looking into Bran's disappearance a little closer, Wynn realizes that her brother has left little clues around his place and even her place pointing her in the right direction of not figuring not only his disappearance but also what the Order of Darkness is planning to do.
As the danger of the Order of Darkness gets closer, Wynn struggles with the newly appointed position of Warden to Knox. What they have been able to find out about the unusual circumstances of the woman awaking the Guardians is that the Guardians can only be awakened by their mate. A title that does not sit well with Wynn. All her life she has been looked over in favor of someone better. Having always wanting to be a Warden, the Guild had passed over her in favor for her brother because the Wardens have mostly been male, and that has left a lasting scar on Wynn. But in the short time they have had together, Wynn finds herself wanting what Ella and Fil have....a totally devoted mate to love and protect her. But now that she has pushed Knox away so many times, does he still want her?
I absolutely love this series. The story line just keeps building up to be better and better. The characters are well written and paired with their perfect companion that not only amplifies their strengths but brings out more in the character itself. Christine Warren's HARD AS A ROCK is book three in her exciting new Gargoyles series. I have been a long time fan of Christine Warren, and have never been disappointed with a book from her. HARD AS A ROCK in no exception. Although I read Heart of Stone (book one), I didn't read Stone Cold Lover (book two) but was still able to follow along with HARD AS A ROCK. I do recommend reading them in order, or at least reading Heart of Stone first.
SUMMARY
Wynn Powe comes from a long line of powerful women, and an equally long line of Wardens. Unfortunately, Wardens all over have gone missing —her brother included— just when the threat from the Order of Eternal Darkness has begun to rise. Now more than ever, humanity needs Guardians to stand between them and the ultimate evil, so Wynn has returned to Chicago to locate a Guardian of her own. But the Order of Eternal Darkness has beat her to the punch, and the statue she's come to investigate has been blown to smithereens. An elusive enemy is on her trail…and this time, she's on her own. It's up to her, a woman with no training as a Warden, to summon a new Guardian to the fight.
HARD AS A ROCK
Enter Knox. He may be a newly summoned Guardian, but he possesses all the skills and memories of his race…along with drop-dead, expertly- chiseled good looks. Bound to Wynn as his Warden, Knox vows to learn the truth about the destroyed Guardian— and protect Wynn at all costs. But he never could have imagined the fierce attraction that has taken hold of him, body and soul. Is his desire for Wynn worth the risk of being destroyed by the Order? The only thing he knows for sure is that he won't go down without a fight. Nor will he pass up a night of pure blind passion. . .
---
What do you think about this review?
Comments
No comments posted.

Registered users may leave comments.
Log in or register now!