"Together they must work to save his family ... and perhaps their hearts."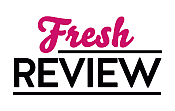 Reviewed by Annetta Sweetko
Posted March 22, 2015

Romance Military | Romance Paranormal
Piper Oliver knows she can't trust the prisoner, they warned her. The steel gray eyed, tall, dark and sexy black- ops soldier Jory Dean is a traitor. All she has to do is use her computer skills to save his life and she will be done with him. To bad something isn't quite adding up and her inquisitive mind wants answers. Problem is the more she sees of Jory the more she is thinking of giving him her TOTAL SURRENDER.
Jory Dean knows he's a dead man. The bullets that were meant to end his life just might do the job after all. The kill switch embedded in his spine was damaged and so far there had been no way of knowing if it will explode or not. It doesn't matter ... all he wants is to find the program and save his brothers. And with the lovely little computer nerd he plans to escape and do just that. Whether she likes it or not.
TOTAL SURRENDER is in a word ... WOW! I have read all of author Rebecca Zanetti's Sin Brothers books and loved all of them and am really sad to see them end. The little hits of the past that take us back to the boys childhood just tug at your heartstrings and rooting for the men they have become will have you devouring the pages. I liked Piper, I thought her character read true as a woman who hoped for one thing but was wise enough to see the truth. Jory was the baby of the boys and that was his role to keep the brothers together, but he is as tough as they are as a soldier. He is well trained and will do what he must for those he loves. Piper and Jory are fantastic together with the expected distrust that finally works to a meeting of the hearts that will take your breath away. There are a fair number of twists and turns in this book that will take you by surprise. Though they shouldn't as Ms. Zanetti is a master at suspense with the unexpected turn.
I won't give away anything but I will say that I loved the additions to the family and the way they all managed to survive. I will say, and this is just my hope, that a number of things that were brought up at the end leave hope that Ms. Zanetti will at least give us another look that might include these guys in the future ... maybe a novella? This book is on my TRA shelf and I can't wait for more from this author.
SUMMARY
A fight he must win . . .
Piper Oliver knows she can't trust him. They warned her that the tall, dark, and sexy black-ops soldier Jory Dean would try to win her over with his steel-gray eyes and deadly charm, but she won't be conned by this man they call a traitor. All she has to do is figure out the science necessary to save his life, and she's done. Something isn't adding up, though, and she won't rest until she uncovers the truth-even if it's buried in his deep, dangerous kiss.
A passion she can't resist . . .
Jory will do anything to reunite with and save his brothers-even kidnap the gorgeous woman who's working to deactivate the deadly chip in their spines. But the forces determined to destroy his family won't let them go so easily. Keeping Piper alive is more than he bargained for-and so is his burning desire for her. But with every second bringing him closer to certain death, can he afford to lose himself in her hot and willing embrace?
---
What do you think about this review?
Comments
No comments posted.

Registered users may leave comments.
Log in or register now!