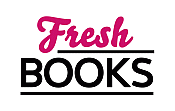 Spring for these books in March
"In a race against time, Lacey is at risk of losing more than her heart, as her life is endangered."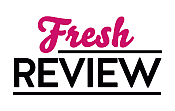 Reviewed by Linda Green
Posted March 4, 2015

Lacy Telchev feels lost and very alone. After burying her husband, Igor, whom she loved deeply, she can't help but feel responsible for the distance that had been between them, in the past few years. Igor, a writer, had become withdrawn and obsessed with his latest manuscript, and their marriage had turned into a roommate relationship. And now it was too late to change it. With her friends beside her, Lacy hopes to move on with life. But when her home is ransacked, and she is ran off the road by two suspicious characters, Lacy is soon drawn into a mystery, worthy of the movies. For it seems that Igor's latest manuscript is dangerous to many influential people, and they will stop at nothing to get their hands on it.
But Igor knew this day would come, and that he would need Lacy to follow the clues, and find the missing manuscript, chapter by chapter. Leaving her aliases, money and the help of two of his friends, Lacy vows to do this one last thing for her husband. But as Lacy travels from one country to another, she begins to realise that she didn't really know Igor at all. At least she can depend on Max, a friend of a friend, who came to her rescue on numerous occasions. And as time passes, her feelings for Max grow far beyond friendship. But as the danger increases, Lacy soon recognises that this is not a game, and that maybe she was foolish to trust anyone. Will Lacy find the missing pieces and reach the manuscript before Igor's enemies? And when the whole truth emerges, will Lacy ever be able to trust again?
ROMANTIC ROAD by Blair McDowell is a fast paced, captivating, dangerous adventure, that transports the reader effortlessly from Vienna, to Budapest, to New York. The plot really appealed to me as I love a good mystery, and the relationship between Lacy and Max was brilliantly handled, as I found myself second guessing whether he could be trusted, over and over again. I enjoyed the character of Lacy as she dealt with her life crumbling around her, with spirit and determination.
ROMANTIC ROAD by Blair McDowell is an action packed romance that I thoroughly enjoyed.
SUMMARY
When Lacy Telchev buries her husband she finds herself in treacherous waters. Igor, much older than Lacy, had secrets. Suddenly, Lacy is being chased across Europe by men who believe she can lead them to those secrets.
Evading her pursuers with the aid of a chance acquaintance, the handsome and mysterious Max Petersen, Lacy travels across Germany, Austria and Hungary, to a shattering discovery in Budapest. Along the way, she meets three women from Igor's past.
As Igor's story unfolds through them, Lacy is less and less certain who her husband really was. Who can Lacy trust? Will she survive to find out?
Excerpt
A shadow came between her and the sun. She opened her eyes and sat up abruptly. The man, the dark skinned man she had last seen on the road from the Berkshires, sat down across from her. His partner stood behind him, his pale grey eyes boring into her.

The seated man spoke. "Mrs. Telchev, you've given us a great deal of trouble."

Lacy looked around frantically. Where was Max?

"We mean you no harm. But we must have that manuscript. Your husband told you where he hid it. It only makes sense. Tell us where it is, and we won't bother you again."

At that moment, the waitress placed the pitcher of beer Max had ordered on the table in front of Lacy. Lacy glanced down at the beer, then up at the seated man. In one sweeping gesture, she threw the contents of the pitcher into his face and overturned the table. The second man moved to grab her, but she was out of her chair and running before he could get to her.
---
What do you think about this review?
Comments
No comments posted.

Registered users may leave comments.
Log in or register now!