"Charming, urbane hero who fights for heroine!"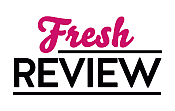 Reviewed by Miranda Owen
Posted February 27, 2015

CATCH A FALLING HEIRESS is Book three in Laura Lee Guhrke's An American Heiress in London series.  I really love the heroes in this fabulous Victorian romance series by Laura Lee Guhrke. I highly recommend reading the previous book in this series -- not just because it's a great book too, but because it offers context for the circumstances of Jack and Linnet's first meeting in CATCH A FALLING HEIRESS.
  Jack Featherstone technically ruined Linnet Holland. However, I would adore being ruined by him. Jack is all at once urbane and charming while also being the kind of guy that can level a punch to defend a lady's honor. I enjoyed the tidbits about Jack's past that Laura Lee Guhrke sprinkles throughout the story -- they help establish who Jack is and where his head's at. His seduction attempts are erotic and sensual but, more importantly, they focus on who Linnet is. As a young woman who has been burned badly in the past by men who have only wanted her for her money, believing that she's wanted for herself is the most seductive thought imaginable.  
As much as I love Jack, I can understand a little of Linnet's reticence about believing in him and trusting her feelings. Laura Lee Guhrke does a good job of exploring the vulnerability that she tries to hide. I like that CATCH A FALLING HEIRESS is told from both points of view. Jack and Linnet are both complex characters and are more than the facade that society sees. The sexual tension is amazing and the scenes between Jack and Linnet are, at times, electric.
  CATCH A FALLING HEIRESS is a prime example of what has made me a Laura Lee Guhrke fan -- utterly charming heroes and high romance. The romance is a good mix of sweet and sexy. I enjoyed seeing characters from previous books in this series. I eagerly await the next book by one of my new favorite historical romance authors.
SUMMARY
She's an American heiress. He's a devilish earl. When these two collide, the sparks ignite a shocking scandal in USA Today bestselling author Laura Lee Guhrke's unforgettable Victorian-era romance.
Linnet Holland wants nothing to do with fortune hunters. No, she's determined to marry a man who loves her. But just as she's about to accept the perfect marriage proposal from the man she wants, the rakish Earl of Featherstone interrupts and ruins everything, including her reputation, with his smoldering kiss . . .
Jack Featherstone knows all about Linnet's "intended," and he's determined she won't fall prey to that villain as other women have in the past. But when his attempt to save Linnet ruins her instead, he knows he has to make things right. So he sets out to win this golden beauty . . . and prove to her that being ruined by him was the best thing that could have happened to her.
---
What do you think about this review?
Comments
No comments posted.

Registered users may leave comments.
Log in or register now!