"This pet rescuer gets more than her furry friends."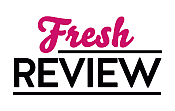 Reviewed by Kay Quintin
Posted February 27, 2015

Shay Michaels covets her position in St. Helena as the top stylist to the town's most elite and furriest residents. Besides her position at the pet spa she is the resident saint at St. Paws Animal Rescue, a foster service she runs out of her home for a variety of animals needing help and forever families.
Hot-ass Deputy Jonah Baudouin is amused at finding Shay locked in one of her own dog kennels, while attempting to coax a Great Dane inside. Jonah is there investigating a stolen property claim and choses to leave Shay stranded. This is not the first time she is found breaking the law for her residents. Shay was a foster child spending time in many temporary homes following the death of her mother and acceptance for being who she is as a person has never been appreciated nor accepted.
Cuties with Booties, a pet-adoption blog, included St. Helena's sexiest working men with a pet in need, but Shay was never able to convince the hotty Jonah to shed his professional status to comply. Jonah is vying for the office of Sheriff against the mayor's son, also a deputy and a very vain and slough-off one. The more Shay tangles with the law, the more time she seems to spend with her neighbor, the sexy Jonah.
Hoping desperately to become one with this community, Shay's uppermost goal is to save her poor lost critters, no matter the cost to her. Eventually giving in to the desire between the two of them, Shay is finally gaining a feeling of belonging. Being against the law by violating the "four pets per family" law, a few friends encourage her to open a legal rescue for pets at a downtown location. Jonah supports her and helps with her Prance for Paws Charity Pet Walk and selling of the calendars to support the cause. When Jonah's devious opponent exposes her flight from Monterey, all hell breaks loose and Jonah is devastated that she doesn't trust him with her secret. Shay fears she has lost her forever home unless she can stand up to them all and make things right.
NEED YOU FOR KEEPS is a heartwarming romance that is but one in the Heroes of St. Helena series. This is a refreshing tale involving ornery little critters and an emotional woman with a heart of gold whose welfare comes only second to her cause. Her unusual escapades will keep you chuckling and wondering what she's going to do next. I thoroughly enjoyed NEED YOU FOR KEEPS and certainly loved having the story surround a bunch of loveable critters. I can't wait to read further stories in this series. Marina Adair creates amusing tales and shows an abundance of emotion and caring throughout. NEED YOU FOR KEEPS is a definite read for everyone, especially for animal lovers!
SUMMARY
When it comes to caring for the furry residents of St. Helena, California, groomer and pet rescuer Shay Michaels can handle anything. Humans are another story, though—especially Deputy Jonah Baudouin. He's the town's resident superhero: upright, uptight, and jaw-droppingly gorgeous, even when he's investigating complaints about Shay's beloved foster animals. And that spells danger for Shay, a free spirit who can't risk trusting the wrong person again.
Jonah and Shay have been circling each other ever since she came to town, and he's running out of reasons to not kiss her senseless. But this deputy is a straight shooter with his eye on the sheriff's badge. He can't afford to get involved with Shay, a chaos magnet with luscious curves who's liable to turn his career—and his life—upside down. He enforces laws. She breaks them—repeatedly. Keeping her out of trouble is becoming a full-time job…and it's one he hopes is never going to end.
---
What do you think about this review?
Comments
No comments posted.

Registered users may leave comments.
Log in or register now!