"Armed with her rules, a controlling mother, and a deathbed promise, will Gracie ever find true love?"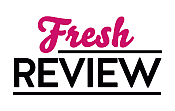 Reviewed by Linda Green
Posted February 25, 2015

Romance Contemporary | New Adult
Gracie Greene's dating life is a mess. Equipped with her checklist of what a perfect partner should be, Gracie keeps having disastrous dates one after another. Well at least her friend Des is on hand to cheer her up.
Des Chapman is the owner of First, the bar where Gracie takes her dates that never work out. Des cannot understand why Gracie keeps dating these rich, arrogant, idiots when she has so much going for her.
Beautiful, funny and sincere, Des is deeply attracted to Gracie but knows that they would never work out. Gracie comes from old money and has a mother who cares more about keeping up appearances, than her children's happiness. Besides Des has already suffered ridicule and criticism in his past, and will never allow that to happen again. So he is determined that they should only be friends.
Gracie thinks about Des a lot - he is sexy as hell, caring, a true friend and they have fun together. However Gracie knows that her mother would only end up chasing him away with her judgements, and she would never want him hurt like that. Unwilling to break a promise to her dying father, Gracie desperately tries to find someone that her mother would approve of. But her heart refuses to listen and when lust and love explodes between Des and Gracie will they be brave enough to step out from the shadows and grab hold of each other?
THE RULES ACCORDING TO GRACIE by Stefanie London is a sexy, steamy short tale. With a controlling, interfering mother, Gracie struggles to grasp what she wants in her life. Des has his own baggage, trying to deal with the hurt from a past relationship, and he struggles with his feelings for Gracie. THE RULES ACCORDING TO GRACIE by Stefanie London is an entertaining short story.
SUMMARY
Gracie Green has a shopping list for men. Career, financials, family...and a long list of rules to determine a guy's suitability. She's already disappointed her socialite mother once—now Gracie needs to find Mr. Perfect. Too bad she keeps getting distracted by her super-sexy, six-feet-of-tattooed-hotness friend, Des, who is so many shades of Mr. Wrong...
Bar owner Des Chapman has vowed never again to get involved with society girls. Yet he's irresistibly drawn to Gracie—those lush curves, those lips, and her ridiculous ability to date the wrong guys. As Gracie's discouragement grows, Des realizes it's time to show her what she really needs in a man—and it has nothing to do with a briefcase and generous bank account. He'll teach Gracie the Rules According To Des…even if it means breaking his rule in the process.
---
What do you think about this review?
Comments
No comments posted.

Registered users may leave comments.
Log in or register now!