"COWBOY HEAVEN absolutely lives up to its super sexy cover!"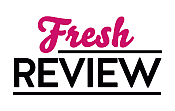 Reviewed by Miranda Owen
Posted February 24, 2015

COWBOY HEAVEN is Book one in the Cowboy Heaven series by Cheryl Brooks. I am a big fan of the Cat Star Chronicles by Cheryl Brooks but haven't read anything else by this author. COWBOY HEAVEN is total female fantasy fulfillment and full of to-die-for cowboys. Angela gets the best of both worlds -- a steamy, wild fling and a second chance at real love. She is a widow and a very sympathetic and realistic female character. Despite having her libido re- awakened after a period of celibacy, Angela proves to be a one-man-at-time kind of woman.
One thing I love about COWBOY HEAVEN, as well as other books by Cheryl Brooks, is how fun and angst-free she makes sex. I think, with Angela, Cheryl Brooks strikes the right balance between mature, adult female who makes her own choices in life, but also has that small need for parental approval, like most of us do no matter our age. The humor added to the sexiness is a nice contrast at times and gives the story a wonderful depth. The mystery Cheryl Brooks throws into COWBOY HEAVEN is a surprise and I really didn't expect it but it fits the story without taking anything away from the romance. I love how the mystery actually brought the sexy guys on the ranch together more. The sense of community between Angela and the ranch hands is very sweet and I like that dynamic in COWBOY HEAVEN.
Having COWBOY HEAVEN told strictly from Angela's point of view made me connect to her character the most. She is a very three dimensional character and Cheryl Brooks does a great job of exploring her personality and her hidden fears. I'm glad there wasn't a love triangle in the traditional sense and that two rivals don't spend the whole book fighting over Angela. I love the "friends-to-lovers" storyline and that relationship develops very organically and is really charming. I would love to read future stories about some of the supporting characters in COWBOY HEAVEN to see how their love lives turn out.
COWBOY HEAVEN absolutely lives up to its super sexy cover. The cast of characters are a likable bunch and I look forward to possibly reading about them in future books. With COWBOY HEAVEN Cheryl Brooks brings the heat while still keeping things fun. I eagerly await the next book by Cheryl Brooks -- whether it's about sensual aliens or drop dead sexy cowboys.
SUMMARY
When you find yourself in cowboy heaven...
When lonely widow Angela McClure hires a gorgeous hitchhiking cowboy with an affair in mind, she knows they'll have to be discreet: her old-fashioned father and the stern ranch foreman adamantly discourage any interaction between her and the ranch hands.
Things can get hot as hell...
Despite their attempts at secrecy, the heat between them is undeniable. To divert suspicion, Angela forms a new plan: she'll flirt with all of the ranch hands. Suddenly Angela has a whole stable full of sexy-as-sin cowboys to play with, but only one can win her heart.
---
What do you think about this review?
Comments
No comments posted.

Registered users may leave comments.
Log in or register now!