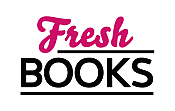 Explore new books in September
"An astounding tale of two young Jewish boys escaping death from the Holocaust."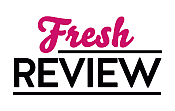 Reviewed by Kay Quintin
Posted February 24, 2015

Forty-three-year-old Eleanor Stewart lives in New Mexico as a sought after jewelry designer. She goes home to South Haven, Michigan after receiving a call that her mother has suddenly passed. Her father Jacob is ninety-four and she intends to be there for him. Nel leaves her boyfriend, Dr. Sam Tucker, intending to continue the relationship but not desiring it to be permanent. After the funeral Jakob breaks a hip in a fall and requires surgery, making Nel re-think her position in returning to New Mexico with concern for her father uppermost in her mind.
Jakob has increasing dementia with disturbing nightmares. He is an accomplished gemologist, cutting the various gems to acquire excellence in color and shine. Deciding to use his older equipment, Nel continues her trade and fills her special jewelry orders from her father's home. Nel revives her friendship with David Butler, her high school prom date, along with their close neighbor Mattie and the three manage to nurse Jakob back to health. In the process, Nel discovers a rare cup which hides an even rarer stone, resembling the Star of David design.
Finding research her mother had started, she begins to uncover her father's history as she finds a letter from Immigration with pictures of two young boys. She is heartbroken at realizing the two Maevski Jewish brothers, Jakob and Peter, deflected from Ukraine, under Russia's influence, where the Holocaust was beginning at the time. Adopted in New York by the Stewarts, the boys began a new life away from the Jewish horrors left behind. Nel would only be horrified when she leventually earns the whole story from her father of their trek to the U.S. and the horrible events they witnessed and left behind before their adoption at the ages of Jacob's four and Peter's fourteen.
THEN SINGS MY SOUL is the most phenomenal and heartrending story I have ever read. This struck my heart and soul and will remain in my memory forever. The horrific treatment of the Jews during the holocaust will never be forgotten. Amy K. Sorrells could not have described the events happening with more authenticity and description than she did. If this story doesn't "get" you, no others will. I could not stop crying and cannot stop thinking of this tale. It was so well written that I felt I too, was living through the hell forced upon the Jewish. Some things are just so horrible to witness that I could barely fathom. Kudos to this extremely talented author for a truly outstanding novel. THEN SINGS MY SOUL has to be one of the most difficult novels I have ever read, but absolutely could not put down.
SUMMARY
When Nel Stewart returns home due to the sudden death of her mother, she realizes her beloved father, Jakob, is struggling with dementia.
With the reappearance of a high-school sweetheart, deliveries from Ukraine addressed to her, and the discovery of a mysterious, vintage aquamarine gemstone, Nel senses God is pulling her into the past to restore their faith and their futures. Told partially through Jakob\'s flashbacks of fleeing genocide-ridden eastern Europe at the turn of the twentieth century, the novel combines elements of mystery, history, faith and romance to reveal how God redeems the broken years ... and our future.
---
What do you think about this review?
Comments
No comments posted.

Registered users may leave comments.
Log in or register now!