"This bet is bringing more to this female doctor and this man than could possibly be anticipated."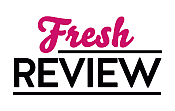 Reviewed by Kay Quintin
Posted February 23, 2015

Dr. Elaine Watson has worked her way to being the best physician in Tall Pines. She is all about winning, always at the top, and never taking second place in anything she attempts. Fond memories of her childhood at the Bluebird Bed and Breakfast in Tall Pines while vacationing with her parents, has made choosing her home there an easy one along with satisfying the terms of the scholarship that got her through medical school debt free. Her parents are now divorced and her mother marries one man after the other. Elaine is always looking out for Catherine Stillman, picking up the pieces after each divorce.
Her patient, Robert Collins, is considering giving up Bluebird B&B since his wife passed and his son is away as a photojournalist recording the tragedies of the world. All interest is lost and the inn is deteriorating. Elaine has made an offer to purchase and restore the facility to its original beautiful state and purpose. Dean Collins is back, trying to outrun his bad memories and nightmares of the horrors he has witnessed. The lingering sadness at the loss of his mother is still there, but this is the only place on earth he can come home to and attempt his healing. Intending to open the Tall Pines Fish Camp, his father proposes a different and more equitable solution for the two people wanting his property. A Bluebird bet will entail each of them to stay at the inn for 30 days while working out their individual proposals and appointing two judges to decide which will fit best for the welfare of their community. As they each work toward winning the bet, their sharing space ultimately finds them falling for each other and questioning who needs this the most. Can there be a third proposition?
This book in the Welcome to Tall Pines miniseries is an excellent read. Grab the Kleenex one minute and laugh the next. There's a little of everything in this read; emotion, love, the sadness of life and a heartwarming town full of witty and wacky residents always ready to put in their two cents. I have not had the pleasure of reading any of the previous stories in this series but plan to do so soon as well as the new one just out. For a short tale I found THE BLUEBIRD BET as completely fulfilling and satisfying a read as any other story. There's a lot of wit and humor and just plain good common sense and kindness. I definitely recommend THE BLUEBIRD BET for a satisfying and beautiful experience.
SUMMARY
Winning isn't everything-to other people
Dr. Elaine Watson never loses. Period. So she won't miss out on a chance to restore the Bluebird Bed-and-Breakfast. The owner's son, Dean Collins, seems just as determined as she is. A famous photojournalist, he hasn't been home in years, so why does he want to turn the Bluebird, a charming old B and B, into a fishing camp?
With just a few weeks to create the winning plan, Elaine has no choice but to spend time with the guy. She's drawn to the handsome, wounded man, but being with Dean would mean giving up the future she's been dreaming of... And Dr. Elaine Watson never gives up.
Excerpt
He looked up at her. "I thought we were running together. Isn't that how this started?"

He had a point.

"Well…" She had no acceptable answer. To be honest, she was embarrassed that she'd treated their jog like the Boston Marathon. She offered him her hand. "Sorry. You're right. I don't know what got into me."

Dean took her hand and rolled up easily, as though he'd been faking being worn out for her benefit.

"I know. You wanted to beat me. Got a real thing about winning, don't you?" Dean winced. "Maybe we should have jogged together before I got into this bet with you. I definitely need to be on the lookout for sabotage. Right?"

"I don't cheat." But winning a race against someone who didn't even know he'd entered might not be completely honest.

She stared at her running shoes, uneasy with how well he already knew her.

He laughed. "Right. Beating me at a race I didn't know we were running isn't exactly cheating."

She took a deep breath. "Fine. I'm sorry. I just…" She rolled the edge of her T-shirt between two fingers. "Winning is important to me."

"And to most normal men and women in the world." Dean took her hand in his, forcing her to stop the nervous habit. "What happens when you lose?"
---
What do you think about this review?
Comments
No comments posted.

Registered users may leave comments.
Log in or register now!