"Excellent blend of Romance & Intrique & Humor"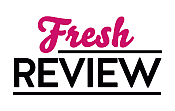 Reviewed by Susan Gorman
Posted February 23, 2015

I loved EARLS JUST WANT TO HAVE FUN, the first book in Shana Galen's new Covent Garden series! The novel has memorable characters, great dialogue and a believable storyline. Ms. Galen is well known for writing fast- paced adventure novels with glamorous heroines, dashing heroes and nasty villains. EARLS JUST WANT TO HAVE FUN includes the author's trademark writing style plus a new element. The book touches upon society's view of the poor and provides a preview of England's rising social awareness.
Sir Brook Derring has asked his brother, Maxwell Derring, the Earl of Dane to borrow his coach. Dane was sitting in the carriage thinking about a speech he'd given at Parliament about the poor when his brother hurried into the carriage with a woman. Brook explains that he believes that the woman is Lady Elizabeth Grafton who was kidnapped when she was five years old.
Sir Brook and Dane decide that they can't bring the young woman to the Lyndons and decide to bring her to their family home. Brook is called away and he instructs Dane to clean, feed and keep Lady Elizabeth safe. I enjoyed the next few chapters of the book as the girl , known as Marlowe , and Dane form an uneasy alliance.
These chapters had a My Fair Lady theme and it was interesting to see how both Dane and Marlowe changed their behavior and mannerisms to blend into the social situation at hand. I loved the banter between Dane and Marlowe and enjoyed reading when Marlowe spoke in "flash ken". By having Marlowe use a different dialect throughout the story, Ms. Galen provides her readers with subtle examples of the many differences between the poor living in the Seven Dials sections of London and the Mayfair aristocracy.
My favorite scene in the novel is when Dane and Marlowe waltz at the Duchess of Abingdon's ball. Dane is mesmerized at the change in Marlowe. She is stunning in her violet ball gown. As the couple dances and then kisses, Dane realizes that his upper class sensibilities are meaningless and that he is starting to care for Marlowe.
While in the terrace, Marlowe is surprised by Satin, the leader of her gang. Satin threatens Marlowe and disappears before Dane returns. Dane knows that something has frightened Marlowe and asks her to trust him. Marlowe needs to decide if she can trust Dane with the truth before Satin puts his plan in action. The last few chapters of the book are fast -paced and both intrigue and emotions run high. There are several plot twists that held my interest.
I enjoyed EARLS JUST WANT TO HAVE FUN very much and am looking forward to the next book in the series!
SUMMARY
His heart may be the last thing she ever steals...
Marlowe is a pickpocket, a housebreaker-and a better actress than any professional on the stage. She runs with the Covent Garden Cubs, a gang of thieves living in the slums of London's Seven Dials. It's a fierce life, and Marlowe has a hard outer shell. But when she's alone, she allows herself to think of a time before-a dimly remembered life when she was called Elizabeth.
Maxwell, Lord Dane, is intrigued when his brother, a hired investigator, ropes him into his investigation of the fiercely beautiful hellion. He teaches her to navigate the social morass of the ton, but Marlowe will not escape so easily. Instead, Dane is drawn into her dangerous world, where the student becomes the teacher and love is the greatest risk of all.
---
What do you think about this review?
Comments
No comments posted.

Registered users may leave comments.
Log in or register now!