"Cookie's Case is another tough case for Tug Wyler to solve."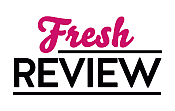 Reviewed by Teresa Cross
Posted February 21, 2015

COOKIE"S CASE is the second in the Tug Wyler series but the first that I have read of Andy Siegel's and it is wonderful! Written about an injury lawyer who also solves a mystery dealing with one of his new clients, this novel does not only have some interesting characters but an intriguing storyline. Just when I thought the life of an attorney is boring, for Tug Wyler it is anything but that. With humor in all the right places, COOKIE"S CASE has a mixture of some seriousness as well.
Tug Wyler comes across the path of a stripper who suffered from a freak accident three years ago and is now in a metal neck brace that does not keep her from performing when she can. As he is now the new attorney for Cookie he comes across some interesting findings concerning her case and things do not add up. Between juggling his professional life and his family life with giving advice to his daughter that comes to backfire on him, leaving his wife depending on him for fixing things with their three kids, you find that he seems to have a way of making things worse.
Andy Siegel captured the ends and out of his main character giving you enough insight that you can't help but love him. With such honesty in his thoughts and actions, you quickly realize that Tug Wyler is an attorney that you can trust who will admit to whatever he is thinking. (At least to the reader.) I enjoy a great book with witty characters like Wyler so much that I will have to go back and read the first one in this series. I also love the little extra medical insight you learned from reading about Cookie's condition. Great research went into writing this novel. COOKIE'S CASE is absolutely a wonderful mystery to read and I recommend it to any mystery reader.
SUMMARY
Tug Wyler is embroiled in the mysterious medical malady of a sexy stripper who slipped on a banana peel during her signature act
Cookie, an angel in stiletto heels, is by far the most popular performer at Jingles Dance Bonanza. To her devoted audience, she's a friend, therapist, and shoulder to cry on, all rolled into one. While meeting an old pal at the club, Tug doesn't expect to pick up a new client but quickly realizes the gallant Cookie—dancing in a neck brace, each leg kick potentially her last—is in need of a committed champion.
Righting wrongs is never a simple task for Tug, a sharp-witted and unorthodox trial lawyer who repeatedly finds himself in the middle of unusual cases and causes. But that doesn't stop him from trying. Believing that Cookie is the victim of a spine surgeon with a sloppy touch, Tug takes her case. But as he seeks both medical remedy and a fair shake for Cookie, he realizes—a tad too late—that sinister sights are now trained on him. In Cookie's Case, this offbeat attorney will go farther for justice than he ever has before.
---
What do you think about this review?
Comments
No comments posted.

Registered users may leave comments.
Log in or register now!