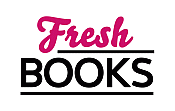 December's Must-Reads: Top Books to Close Out the Year with a Bang
"A sweet and slow love story between two injured souls"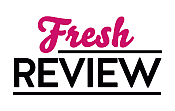 Reviewed by Make Kay
Posted February 16, 2015

KISS ME HELLO is book three in the Sweetest Kisses series by Grace Burrowes. This series follows three brothers who are lawyers working together and living in a small town in Maryland. I follow Ms. Burrowes on social media, and knowing she's a child abuse lawyer who has horses, this book seems tailor-made for her to show off her areas of expertise, and she does so smoothly. The story and the romance are languid- too languid for my taste.
Grieving Sid Lidstrom has arrived in Damson Valley cash-strapped, escaping Baltimore after her brother died. She has moved away from the city to provide a better life for her foster son Luis. Sid is fighting the probate lawyers after her brother's death, and is cash-strapped as she tries to settle in to the area with her foster son. She is fighting DSS over the disposition of her foster son, and fighting with her foster son about adopting him. She has so much on her plate, it made even me feel overwhelmed and tired as the reader!
MacKenzie Knightley is a lawyer, but he also shoes horses, and he meets Sid in his role as a farrier when he arrives to help with two huge draft horses on her property that she doesn't realize are there. Mac is a gentleman who takes care of everyone around him: His brothers, especially after their father's death, his nieces, and the family horses as well as the horses at the local therapy riding stable. Mac has his own heartaches that have kept him alone for ten years and that make him a very sympathetic character.
I absolutely love the brother heroes in the Sweetest Kisses series, and Mac is no exception. Mac is smart, tender, and a real gentleman. Not to mention he's very sexy, and good with animals (which is also sexy in a different way). I like Sidonie, although I don't like her as much as I like Mac. Sid is willing to stand up for what she feels is right, although she seems to be fairly passive in her fighting against the injustices levied against her. What I don't like here is Mac and Sid together. The jump to love feels to abrupt to me. Also, they don't seem to have a lot of chemistry. Their lovemaking is sweet and slow, but I don't truly feel the passion between them. KISS ME HELLO is a gentle and slow romance, and Grace Burrowes, normally one of my current favorite authors, has written much more compelling books.
SUMMARY
New York Times and USA Today bestselling author Grace Burrowes brings her gorgeous writing and incredible storytelling abilities to a brand new series of contemporary romance.
He loves her, she loves him not...?

In the third novel of The Sweetest Kisses series, single mom Sidonie Lindstrom has her hands full with a troubled foster son, an abrupt adjustment to country living, and an unforeseen lack of funds. When her taciturn neighbor, MacKenzie Knightley, repeatedly offers practical help, Sid reminds herself she's not interested in the neighbor- despite his kindness, pragmatism and quiet charm. MacKenzie sees the vulnerability beneath her pride, and he's determined to change her mind...
---
What do you think about this review?
Comments
No comments posted.

Registered users may leave comments.
Log in or register now!