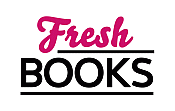 December's Must-Reads: Top Books to Close Out the Year with a Bang
"Why is life always a starting over process, no matter what season you are in?"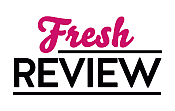 Reviewed by Viki Ferrell
Posted February 8, 2015

Susan Mallery gives us another charming town and delightful characters to fall in love with in THE GIRLS OF MISCHIEF BAY. Pam Eiland is fifty and not liking what is happening to her body one bit. She feels old and thinks a little of the sparkle has gone out of her marriage. She and husband John are doing alright, and she feels so blessed with what she has, but she wants something more. After a weekend at a couples retreat, that spark is fully ignited and life is good again. But then tragedy strikes. Can Pam cope with life and move forward?
Shannon Rigg is the CFO of a billion dollar company. She's put her personal life aside to climb the ladder of success. She's almost forty and has never married. She wants a husband and children, but she never makes a good connection with anyone she dates. Through an online dating service, Pam meets Adam, and her world changes. Adam is almost as driven in his world of business as Shannon, but brings some baggage to the table with him. Adam is divorced with two children. Can they make a relationship work?
Nicole Lord owns a fitness center where all three women met. They have become great friends and rely on each other for support. Recently, Nicole's husband Eric quite his good- paying job to write a screenplay, without consulting her first. She is carrying the financial load for the family, which includes a five year son. Eric has slowly been pulling away from Nicole and their son Tyler during his writing phase. When Eric's screenplay sells for seven figures, he changes his lifestyle drastically. Can he and Nicole find any common ground?
Mischief Bay is a small, fictitious seaside town off the coast of Los Angeles. Susan Mallery's description of the town, shops and restaurants makes it sound like a wonderful setting for her new series. Pam, Shannon and Nicole are good friends, each about ten years apart in age, but all strong women who love and support each other when life isn't friendly to one of them, or doesn't seem fair. There is lots of talk and philosophizing between the ladies about life, and they decide that regardless of the phase of life you are in, every different phase is a starting over process. You will become totally invested in each of these characters and their struggles and root for a happy ending.
Can't wait for the next installment from Ms. Mallery and THE GIRLS OF MISCHIEF BAY!
SUMMARY
Susan Mallery, the New York Times bestselling author of Three Sisters, is world renowned for her "insightful, funny, and poignant" stories (Booklist). With her brand-new Mischief Bay series, she brings vivid color to the story of three friends on the brink of a new life. Nicole Lord wants to be a good wife, but there's a difference between being supportive and supporting her husband, who quit his job to write a screenplay she's never seen. He won't even help take care of their son, leaving Nicole to run the house and work full-time. Sacrificing a personal life for her career is how Shannon Rigg became VP at her firm, but she wonders now whether she made the right choice. An exciting new relationship with a great guy convinces her that it might not be too late— until he drops a bombshell that has her questioning whether she really can have it all. Although Pam Eiland adores her husband, she feels restless now that the kids are grown. Finding sexy new ways to surprise him brings the heat and humor back to their marriage, but when unexpected change turns her life upside down, she'll have to redefine herself. Again. Through romance and heartbreak, laughter and tears, the girls of Mischief Bay will discover that life is richer with friends at your side.
---
What do you think about this review?
Comments
No comments posted.

Registered users may leave comments.
Log in or register now!