"What Goes Around Comes Around"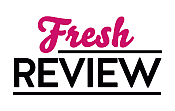 Reviewed by Monique Daoust
Posted February 1, 2015

On a rainy April evening in Washington D.C., a silver- haired man reminisces while on his way home. He has several imperceptible booby traps in his house; he has to be careful, always, he will be forever looking over his shoulder; but as usual nothing is disturbed. A knock at the front door startles him: agents Faye Dozier and her partner Peter from Home Security are paying him an unexpected visit. The silver-haired man has been under surveillance for a long time, he suffered some sort of epic burnout, he takes several pills daily which he was told would stabilise his condition. He can't help but remember, but his memories are faulty and incomplete; he is also a bit paranoid.
His working name could be Vin, or still might be Condor as it once was in the CIA... On an ordinary Tuesday, Vin comes back from his job at the Library of Congress, opens his front door, and he notices that someone has been in his home. Peter is dead: crucified to the mantelpiece, his throat slashed, and his eyes gouged out. And Condor gathers a few essentials and runs.
LAST DAYS OF THE CONDOR is the latest in the Condor series, and it can be read as a standalone mostly because of the precise descriptions and explanations from the author. From the claustrophobic feeling of wondering if you are being watched or not, to the nerve-racking cat and mouse games, where you never quite know if anyone is really whom they pretend to be, where names mean nothing.
LAST DAYS OF THE CONDOR is a kaleidoscopic, psychedelic thrill ride that will not be easily forgotten! Mr. Grady has crafted the ultimate spy tale where reality is a house of illusions, where lives are defined by international incidents, where people are merely data to be sorted, modified or deleted. Mr. Grady's prose is efficient, crisp and gives a sense of the frenzied panic the characters are experiencing. I truly appreciated that Condor, an older man, handles challenging physical situations according to his age, and I also liked his relationship with Faye, who is entirely believable and quite engaging.
LAST DAYS OF THE CONDOR has an exceptionally ingenious plot twist that will leave you wondering as well as the unique distinction of being an exciting, extremely fast- paced suspense with not a single car chase! LAST DAYS OF THE CONDOR is a thriller you will not soon forget!
SUMMARY
Look in the mirror: You're nobody anybody knows. You know pursuing the truth will get you killed. But you refuse to just fade away.
So you're designated an enemy of the largest secret national security apparatus in America's history. Good guys or bad guys, it doesn't matter: All assassins' guns are aimed at you. And you run for your life branded with the code name you made iconic: Condor.
Everyone you care about is pulled into the gunsights. The CIA star young enough to be your daughter—she might shoot you or save you. The savvy political aide who lets love trump the law. The lonely woman your romantic dreams make a fugitive. The Middle Eastern child warrior you mentored into a master spy.
Last Days of the Condor is the bullet-paced, ticking clock saga of America on the edge of our most startling spy world revolution since 9/11. Set in the savage streets and Kafkaesque corridors of Washington, DC, shot through with sex and suspense, with secret agent tradecraft and full-speed action, with hunters and the hunted, Last Days of the Condor is a breakneck saga of America's secrets from muckraking investigative reporter and author James Grady. 
---
What do you think about this review?
Comments
No comments posted.

Registered users may leave comments.
Log in or register now!