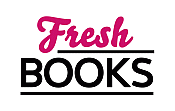 Spring for these books in March
"A Genuine Love Can Heal a Wounded Soul"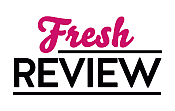 Reviewed by Bonnie Rose
Posted February 1, 2015

Vera Waltham hasn't had good luck in her marriages - the first one left her widowed, and the second has her in the process of a not-so-amicable divorce. Although neither marriage was a great love match, both spouses managed to disillusion her, and right now, romance is not at the top of her list. So, she is leery of even friendliness from James Knightley, who is the brother of her attorney. James is the corporate whiz at the law firm, as well as a CPA. He has also been living a promiscuous lifestyle, and his partners have been so numerous that he keeps a spreadsheet which contains intimate information about them.
Recently James has become sick of the life he's leading. He feels the shallowness and emptiness of his encounters, and comes to the conclusion that he has been used as much as being the user. While he's not sure what direction his life will take, he decides to get rid of his little black book, and to stop the flirting and meaningless sex. When he first meets Vera, he feels the stirrings of something "more." Unfortunately, Vera has a stalker, is in the middle of a divorce, and has lost some of her passion for the piano. (She's a renowned concert pianist.) She's not ready for romance, and when James gives her their first kiss, she sends him packing.
I like James - he's the strong, silent type. When his brothers, who are a little older, went off to college, he was left at home with his widowed mother and their farm to run. Mom had a lot of problems of her own, and the burdens that young James carried were very heavy. He chose to keep silent, never letting his brothers know how bad things really were, and causing some distance between them. Late in the story, we finally learn all James had to deal with, and why he chose to live the life he did. Yet, despite all this, James remains a true gentleman, and a kind and giving person.
Vera is a combination of strength and vulnerability. Her first marriage produced a daughter, and Vera is a wonderful mother. She made some bad choices, and leaned a little too much on her spouses, but now she's determined to be strong and make her own decisions. As she begins to see what a good person James truly is, she begins to let him get close.
Vera and James have a lot to work through if they want to have a life together. Vera is still being stalked, and has the legal problems to work out with her ex, and also career decisions to make about her touring. Can she work through these issues and accept James' past? While it's always enjoyable to read about protagonists who can do no wrong, the beauty of THE FIRST KISS is reading about characters who are flawed, yet are struggling to do the right things and live the best lives they can. Two imperfect people finding a perfect love together is always a joy to read, and I recommend this book for readers who enjoy their romance with a dose of reality, yet plenty of warmth and heart.
SUMMARY
New York Times and USA Today bestselling author Grace Burrowes brings her gorgeous writing and incredible storytelling abilities to a brand new series of contemporary romance.
The sweetest kiss is the one that means a fresh start
In the second novel of the Sweetest Kisses series, classical pianist Vera Waltham is quiet, cautious, and fiercely protective of her young daughter, but she lets down her guard enough to strike up an unlikely friendship with business law expert James Knightley. James's past comes between them when Vera learns exactly how big a tomcat he has been, but when she and her daughter are in danger, it's to James she turns...
---
What do you think about this review?
Comments
No comments posted.

Registered users may leave comments.
Log in or register now!