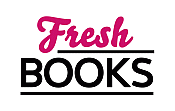 December's Must-Reads: Top Books to Close Out the Year with a Bang
"An action packed tale of demons, guardians and magical abilities."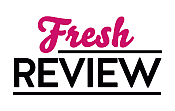 Reviewed by Linda Green
Posted January 27, 2015

Gin Crawford has enough on her plate working as an E.R. nurse, with a special ability as an empath. But when her high school friend and colleague, Will, is attacked in the hospital, Gin not only sees what happened to him, but becomes the recipient of an unusual bracelet. As this magical bracelet, known as a Justitia, attaches itself to Gin and her own special abilities, all hell breaks loose in her world.
Gin discovers she must work for a group called the Agency, killing demons and their minions. For this task she has a mentor, Aidan, who just happens to be the sexiest man Gin has ever laid eyes on. But within the Agency there appears to be deceit and betrayal, and when Gin's best friend is taken as a pawn, Aidan and her twin, T, are the only people she can trust. Even though Aidan has secrets of his own. As Gin struggles with her new role, she tries to control the memories of her tortured past. Kidnapped by a demon, will Gin be strong enough to succeed in her role as demon slayer? Or will her past haunt her forever?
If demons, slayers, and brooding Guardians are your thing, then DEMON LORE by Karilyn Bentley is right up your street. Full of magical detail and fast paced, I must admit that I did get confused occasionally, but soon got myself back on track. DEMON LORE by Karilyn Bentley is action packed, and will definitely appeal to Buffy fans.
SUMMARY
Gin Crawford has enough problems dealing with her empath abilities. Finding out she's the world's newest demon- slayer is the last thing she needs. Unfortunately, when she slips on a mysterious bracelet she is given no other choice. On the plus side, her new gig comes with Tall, Dark and Handsome, a mage who may or may not have her best interests at heart.
Thrust into a power-play between good and evil, Gin must choose a side before she becomes the next victim in the ongoing battle.
Excerpt
The evil man-thing stands on my porch, his lips turning in a menacing smile of death. I don't need to touch him to know he wants me dead. Muscles freeze, trapping my breath in my lungs. Like a rabbit in view of a wolf, I'm immobilized, waiting for death's blow. Time slows, his gaze locks on mine, trapping me in place.

Move, move, move! My mind screams as the man's fingers twitch.

But the spike of adrenaline explodes into my limbs too late to stop the backhand blow slamming across my jaw.

I superman it halfway across the living room. Land on the hardwood floor in a thud of pain-ridden limbs. My jaw morphs into a screaming ball of nerves. My head no sooner hits the floor than I hear the bracelet scream, a high- pitched wail quivering through my skin like vibrations from a tuning fork. The bracelet tightens around my wrist, cutting off the circulation, and then it loosens with a pop at the same time I hear the door click closed.

Ohgodohgodohgod, I'm going to die. I don't want to die. No, no, no, no, no. Pain and terror hold me crumpled on the floor as my mind crawls backward in time.

But I'm no longer a child, fearful of fists and words, cowering on the ground.

I'm a fighter.

My head spins, but I refuse to lie on the floor waiting to be killed, so I attempt to stand. Evil Guy laughs as I ass-plant it. Laughs as a moan escapes my lips. He takes a step toward me, right arm drawn back for a hit. His fist hurls toward my face, but I manage to block it with my left arm. My right arm, the one with the bracelet, shoves forward, slamming into his chest.

His black eyes widen, mouth open in surprise, his hands fluttering to his chest before dropping. I stare at my hand, stare hard, for I'm as surprised as Evil Guy. The bracelet had become a sword, a long, thin spike of metal extending from the silver links, straight into Evil Guy's heart.

A sword?

Definitely a sword. The flat of the blade rests against the back of my hand, cool metal heating from the warmth of my skin. Small silver links circle around my palm, lending stability to the two-foot long sword.

I'm not sure which scares me more, Evil Guy paying me a visit or the fact the bracelet performed a morphing trick.
---
What do you think about this review?
Comments
No comments posted.

Registered users may leave comments.
Log in or register now!