"truly an odd couple looking for dare we say love"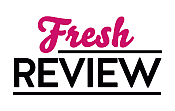 Reviewed by Sandra Wurman
Posted January 17, 2015

If you missed How to Handle a Cowboy -- the first in The Cowboys of Decker Ranch series by Joanne Kennedy my first suggestion would be go out and read it. It is surely one of the best introductions to a series that captures your attention and heart. Moving onto HOW TO KISS A COWBOY was a very expected pleasure and well worth the wait. Kennedy was never better, in fact as the series is progressing each story line is getting continually richer. HOW TO KISS A COWBOY is a study in imperfections and there is nothing more interesting than watching a truly odd couple find the something they knew was missing from their lives even if they couldn't precisely define it. That it is what almost everyone in HOW TO KISS A COWBOY is searching for -- some successfully and others well maybe not in this installment.
Now that I've read book one and two I will patiently wait for the highly anticipated third.
Joanne Kennedy has developed a challenging set of characters in this series. The three men who consider themselves brothers are not related in a traditional way. They were foster children who nobody wanted to adopt. As fosters get older the adoption possibilities wither until they literally die. The future of these three young men was seemingly sealed until they got lucky. The Decker's decided to take these boys into their lives, home and heart. Each has developed into a fine man. All have very different personalities and talents but they share a special bond with their "brothers."
It's going to take a very special woman to truly complete the brother's lives. In HOW TO KISS A COWBOY we come to realize that a special girl -- now a grown woman -- had indeed caught the eye and dare we speculate heart of Brady. Suze Carlyle is an accomplished barrel racer awards, prizes and ribbons galore. Brady doesn't seem to take anything too seriously and his bronco riding got him what he seemed to need - attention. All the gorgeous rodeo followers did almost anything to catch Brady's eye. Suze knew she just couldn't compete. Sure she was confident in her barreling but was totally out of her league around women who knew how to dress and attract a handsome devil like Brady.
Suze envied the love and family that the men on Decker Ranch shared. This was something she hasn't had since her mother passed. The only person who ever really loved Suze was her mother. Her father tolerates her barely and with her competing and ranching she doesn't have time to develop many relationships. Suze would love to be loved but how can one recognize something that has been missing from your life for so many years.
Brady sure is attentive to Suze and while she appreciates most of his attention she just can't get to the next step where she trusts that it is real. Trust is just too large a step. So Suze uses words -- sometimes sharp and caustic to keep her carefully constructed wall up. Try as he can Brady has to acknowledge that no matter what he does Suze for the most part won't even accept his friendship.
When a child grows up without love it affects how they look at life. Suze does a real good job of talking herself out of all types of situations. She has successfully talked herself out of any feeling for this cowboy who is just too charismatic for his own good. Everyone likes Brady. Suze is candidly friendless. Truly one of the oddest couples you will meet. Opposites attract -- well in this case it is going to take a giant leap of faith. Facing love is more challenging than any rodeo Suze has entered. This is going to be the competition of her life.
Reviewing a book like HOW TO KISS A COWBOY is an enormous challenge. The title makes it seem like a very innocent western romance. Once again Joanne Kennedy proves that the proof is in the pudding -- in this case the space between covers. HOW TO KISS A COWBOY is rich with characters, dialog and insight. Kennedy's characters are sexy, smart, troubled, flawed -- real. If you are a fan of western romances Joanne Kennedy should be at the top of your list of favorites and the Cowboys of Decker Ranch should be on your must read list.
SUMMARY
This cowboy is living a charmed life
Winning comes naturally to bronc rider Brady Caine. Ruggedly handsome, careless and charismatic, the rodeo fans adore him and the buckle bunnies are his for the taking. He's riding high when he lands an endorsement deal with Lariat Western Wear that pairs him up with champion barrel racer Suze Carlyle.
Until one wrong move changes everything
A stupid move on Brady's part lands Suze in the hospital, her career in tatters. Now it's a whole new game for both of them. Brady is desperate to help Suze rebuild her life, but he's the last person she wants around now. Suze's got plenty of grit and determination-learning to trust Brady again is a very different matter.
---
What do you think about this review?
Comments
No comments posted.

Registered users may leave comments.
Log in or register now!