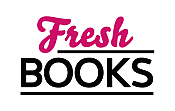 Books to enjoy in May! Let your reading blosson!
"THE SECRETS OF SIR RICHARD KENWORTHY is charming, sweet, passionate and smart"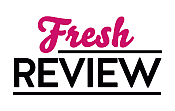 Reviewed by Annie Tegelan
Posted January 10, 2015

The Smythe-Smith Quartet has always had characters who don't necessarily fit in into Society. However, Iris Smythe-Smith just might be the first to ever actually know how to play her instrument well and isn't afraid of showing others who she really is. So it's really no wonder why Sir Richard Kenworthy finds her immediately attractive, so attractive that he decides that he wants to marry her right then and there.
Driving Richard's need to marry quickly is a secret that isn't revealed until later on in the book. For the majority of the book, I was desperate to know why Richard acted the way he did and what was so secretive that he couldn't even tell his own wife what had happened. As with all of Julia Quinn's books, there's this charming and endearing quality to all of her characters, even Richard who you would think would be untrustworthy because of his secrets, but I didn't actually hate him for anything he did to Iris in this book.
Quinn spends a lot of time on the romance, building and then taking back elements until a true happily ever after is achieved in the end. With her stellar writing and incredible knack for dialogue, I found myself whipping through these pages quickly enjoying the laughs and the quirkness along the way.
THE SECRETS OF SIR RICHARD KENWORTHY is charming, sweet, passionate and smart -- all of what you can expect from as talented a writer as Julia Quinn is.
SUMMARY
Sir Richard Kenworthy has less than a month to find a bride. He knows he can't be too picky, but when he sees Iris Smythe-Smith hiding behind her cello at her family's infamous musicale, he thinks he might have struck gold. She's the type of girl you don't notice until the second— or third—look, but there's something about her, something simmering under the surface, and he knows she's the one.
Iris Smythe–Smith is used to being underestimated. With her pale hair and quiet, sly wit she tends to blend into the background, and she likes it that way. So when Richard Kenworthy demands an introduction, she is suspicious. He flirts, he charms, he gives every impression of a man falling in love, but she can't quite believe it's all true. When his proposal of marriage turns into a compromising position that forces the issue, she can't help thinking that he's hiding something . . . even as her heart tells her to say yes.
---
What do you think about this review?
Comments
No comments posted.

Registered users may leave comments.
Log in or register now!