"Learn how love remains beyond the grave."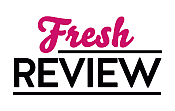 Reviewed by Lynn Cunningham
Posted January 3, 2015

Nancy Myer is an internationally known psychic who has worked for years to help find missing persons as well as assist in solving various crimes. She has worked with law enforcement along with appearing on television shows. Nancy has been psychic all of her life. Even as a child she somehow just knew things that there was no way she could have known. Fortunately for her, she had a father who was also a bit psychic and completely understood Nancy's abilities. He was able to help guide her through her life, which allowed her to make the most of her talents.
Nancy and her father, Fred, were very close in life, which made it even more difficult when he died unexpectedly. She was lost because her father had always been the one to steady her and offer balance to her when she started to feel overwhelmed by her abilities. It was almost impossible for her to imagine how she would get through the rest of her life without him. That is, until the day he appeared in her living room, sitting on her sofa.
TRAVELS WITH MY FATHER is a very unique book in that it provides the story of how Fred continued to help his daughter through the more difficult times of her life. He is always there with her when trouble hits, offering her advice and comfort no matter what the situation may be. There are explanations that he provides for how he is able to pass between the worlds of the living and the dead which make the entire process a bit easier to comprehend.
In TRAVELS WITH MY FATHER, Nancy Myer allows us to have a rather intimate glimpse into her life. Readers get to meet her children, her mother and her sister as well as other friends along the way. She relates many experiences that have occurred in her life and in the lives of others that she was able to help avert disasters.
I have personally followed Nancy Myer's career for years and find her absolutely fascinating. She is a down to earth, unassuming woman who just happens to have a very special ability to help others. Obviously, there have been some naysayers along the way in Nancy's life, but she has been able to convert even some hardcore police skeptics into believers. TRAVELS WITH MY FATHER shares some of those experiences, too.
You don't have to believe in psychics to absorb and embrace the message that Nancy delivers in TRAVELS WITH MY FATHER. Anyone reading it will understand immediately that she isn't trying to convert anyone. She is simply sharing with you her personal experiences with how the love of her father transcended death. Her message is one of hope and will be well-received by all who wish to hear it.
SUMMARY
In this moving spiritual memoir, one of America's most important psychic investigators, Nancy Myer, recalls her evolution as a person with psychic abilities, her struggle to accept the intuitive gifts she was given, and her desire to lead a "normal" life raising three energetic children. But when the highest-ranking official in the Delaware State Police asks her to use her psychic gifts to help solve murder cases, her normal life is turned upside- down, beginning an unorthodox career in which she is forced to deal with "the worst of humanity." In her numerous consultations with law enforcement, she receives guidance and support from the ghost of her father, who had also possessed some intuitive abilities. His passing and return visits from "the other side" are what unlocks her true nature and extraordinary gifts.
Part love story and part mystery, with vivid descriptions of some of her toughest criminal cases, she explores some of the most profound questions of the universe: What is our purpose here on earth? What happens at the end of a lifetime? and Where does the soul go? As Nancy reveals in the remarkable story of her relationship with her father, before his death and after, the end isn't really an end at all, but merely a transition to new worlds.
---
What do you think about this review?
Comments
No comments posted.

Registered users may leave comments.
Log in or register now!