"Lolita gave me pause. This one gave me something more..."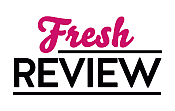 Reviewed by Ashleigh Compton
Posted January 2, 2015

Glen struggles with his sexuality and the perversions of his father as he goes through life largely on his own. As he fears becoming a child molester and fights against the vicious cycle, he brings the reader on a journey of self-exploration which will culminate in one of the most controversial conclusions set to print. LOLITA IN THE LION'S DEN is a very deeply moving insight into the mind of someone struggling with an attraction to the youthful and the forbidden. Glen's journey may not make you laugh or cry, but it will certainly force you to pause and rethink.
When I first picked this up I was very skeptical. I have never in my life thought about where my sympathies should lie with a person like Glen. The prose is very choppy and natural, as if Glen is talking straight to you. The frequency of the spelling and grammatical mistakes leads me to believe that they were intentional, that they were meant to be another mirror into the psyche of our narrator. He is disorganized, lost, frightened. I found myself feeling for him a great deal, showing as much or more empathy than I do for most characters. Whatever he is, monster, person, or coward, he is compelling. I'm still not sure where my sympathies lie outside the realm of fiction, but for now, I feel Glen's character is the highlight of the book.
The narrative really forced me to think a great deal on a topic that most people prefer to avoid in polite conversation: pedophiles, specifically those who are attracted but never harm children. Many of these pedophiles seek help, psychology, as Glen does throughout his novel. Glen shows a side of attraction (whether sexual or aesthetic) which is often looked away from at the same time as it is discussed vehemently among those who favor strictness and refuse to give a second chance. The cycle of abuse, the sexualization of young girls and even girls barely in their teens, emotional dependency, fear; all these topics and more are discussed in this book, so approach it with an open mind and a cast-iron stomach.
I would not recommend this book for anyone looking for a lighthearted or humorous look at controversy. I cannot remember a single moment of laughter in this book, whether normal or the uncomfortable laughter of someone who just realized they're in over their heads. LOLITA IN THE LION'S DEN is a book which will join the ranks of psychological profile fiction, and hopefully encourage the reader to look at every side to every story.
SUMMARY
A young man must overcome a horrific past in order to release his inner demons in Justin Forest's shocking new novel, Lolita in the Lion's Den or Pre-Tween Juxtaposition.
Glen has fought for years to escape a brutal home life, one in which he acts as his mother's only friend and to accept that his father has been molesting his sister for over a decade.
But after dropping out of high school and spending years working aimless jobs, Glen finally turns a new chapter when he enters the thrill of college life.
But with that freedom comes disturbing sexual desires and inclinations. Having become increasingly reliant on his own fantasy world, Glen soon finds himself mired in the world of adult pornography and struggling with his attraction to both women and girls.
Haunted by the damage his father's actions wrought on his family and other victims, Glen must come to terms with his admiration for the exact thing his father so actively destroyed.
More relevant than ever in today's hypersexualized world, Lolita in the Lion's Den or Pre-Tween Juxtaposition is an emotionally provocative read that gets to the heart of some of society's most pressing issues.
---
What do you think about this review?
Comments
No comments posted.

Registered users may leave comments.
Log in or register now!