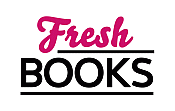 Hot, sizzling reads for July
"A Sexy, Captivating Rock Romance with Engaging and Complex Characters"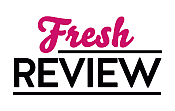 Reviewed by Monique Daoust
Posted December 30, 2014

Lita Matthews, a reporter, will be covering the wedding of the year: Callie, the sister of Lita's best friend Lori, is marrying Jake Mitchell of the rock band The Rift. Apart from one unforgivable gaffe, Lita is known for her integrity. The problem is, that mistake happened four years ago, when a messy break-up ended a short-lived affair Lita had with the drummer of The Rift: Rocky Cardano. Rocky is a very private person, he was dealing with some personal issues, she probed too much, and he chose to end their budding romance then and there. Lita took it badly and revealed to the press where he was hiding; he couldn't forgive her that breach of trust. All through the years, Lita and Rocky have managed to avoid running into one another in Los Angeles but this time, they will have to face each other since they will both be attending the wedding.
PLAYING WITH THE DRUMMER is the third instalment in the Head Over Heels series, and can easily be read as a standalone. PLAYING WITH THE DRUMMER is a rock romance, and for once it's very convincing: the relationship between the band members feels genuine, the depiction of the rock music environment sounds just right, and all the characters are clearly defined and authentic, as are their various interconnecting relationships. While Rocky and Lita appear complete opposites, they are alike in more ways than they thought: both suffer from serious trust issues and complicated relationships with their respective families, especially Rocky whose dark past is explained and is quite compelling.
PLAYING WITH THE DRUMMER is a very intelligent and complex romance where both protagonists' occupations define them as well as complicate their relationship, as does the fact that they share mutual friends. Ms. Covington knows how to write about the rock world; her writing is breezy and efficient, and at the same time quite beautiful. PLAYING WITH THE DRUMMER is fast-paced, sexy and the story is multi-layered as Rocky and Lita realise that they do have a connection that is worth whatever it takes to make it work. There is a lot of genuine sexual tension and electricity between Rocky and Lita, the sex scenes are scorching hot, yet tender. PLAYING WITH THE DRUMMER is a fascinating love story, very modern and young, and at the same time realistic. A great read!
SUMMARY
Entertainment journalist Lita Matthews is on the verge of making it big. As in her-own-TV-show big. She just needs amazing inside scoop on the year's hottest celebrity wedding. Instead, her big break is becoming a big nightmare—all thanks to rock star Rocky Cardano. Who apparently hasn't gotten over what happened between them four years ago... Rocky is pretty damn familiar with just how far Lita will go for a "scoop." Hell, their unbelievably hot hook-up in Mexico years ago was the story of a lifetime. Rocky's learned his lessons. He'll do whatever it takes to keep her from the story—even if he has to seduce her to the point of distraction! But Lita has always had a way of getting under his skin. Only this time, he won't be able to just walk away...
---
What do you think about this review?
Comments
No comments posted.

Registered users may leave comments.
Log in or register now!