"A study of the great astronomer and his times"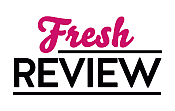 Reviewed by Clare O'Beara
Posted December 28, 2014

Non-Fiction Biography | Non-Fiction Philosphy
Galileo was the first to observe the heavens with a telescope, seeing that mottlings on the moon were ridges and troughs on the lunar surface, observing the passage of the inner planets around the Sun - instead of the Earth, as written by Copernicus - and noting the clockwork-like motion of moons around Jupiter. WHAT GALILEO SAW was supported by Kepler and other seventeenth-century philosophers to spark the Scientific Revolution. What people had believed for so long turned out to be inaccurate, now that instruments of observation and methods of study were available. But saying so was denounced as heresy.
This presentation of the times delves into the philosophy and poetry of 1610 when Galileo's notes were first made public, and the dogma controlling society. The established religious were wealthy and powerful, and they feared losing power if they were proven to be incorrect. Poets from the Ancient Greeks to Milton, who quoted the Greeks, wrote of what they saw in the stars and of what the constellations represented. Mingling truth with fancy was a regular occurrence; Kepler arranged planetary orbits according to five Platonic solids and heavenly music of the spheres. Yet he did construct three correct laws regarding the solar system.
Galileo's father was a professional musician who studied the theory of music, passing on lessons to his son in Florence. The young man liked practical experiments to test his theories and took the chair of mathematics in Padua in 1592. Having heard about a spyglass that brought distant objects closer in vision, he ground his own glass lenses to make his version, adding magnifying equipment of his own design. Then he looked at the moon. His drawings are reproduced in this book. Having observed what he took to be fixed stars near Jupiter, over two months of sketching he was astonished to find that they moved around the large disc.
Lawrence Lipking has presented his interesting tale in scholarly fashion, with many quotations from letters of the day and appendices, so this will not suit young readers or those who want a brief guide to astronomy. WHAT GALILEO SAW is intended as a history and philosophy guide, asking us why we believe what we believe and demonstrating that one brave man who was condemned to imprisonment, changed our minds.
SUMMARY
The Scientific Revolution of the seventeenth century has often been called a decisive turning point in human history. It represents, for good or ill, the birth of modern science and modern ways of viewing the world. In What Galileo Saw, Lawrence Lipking offers a new perspective on how to understand what happened then, arguing that artistic imagination and creativity as much as rational thought played a critical role in creating new visions of science and in shaping stories about eye- opening discoveries in cosmology, natural history, engineering, and the life sciences.
When Galileo saw the face of the Moon and the moons of Jupiter, Lipking writes, he had to picture a cosmos that could account for them. Kepler thought his geometry could open a window into the mind of God. Francis Bacon's natural history envisioned an order of things that would replace the illusions of language with solid evidence and transform notions of life and death. Descartes designed a hypothetical "Book of Nature" to explain how everything in the universe was constructed. Thomas Browne reconceived the boundaries of truth and error. Robert Hooke, like Leonardo, was both researcher and artist; his schemes illuminate the microscopic and the macrocosmic. And when Isaac Newton imagined nature as a coherent and comprehensive mathematical system, he redefined the goals of science and the meaning of genius.
What Galileo Saw bridges the divide between science and art; it brings together Galileo and Milton, Bacon and Shakespeare. Lipking enters the minds and the workshops where the Scientific Revolution was fashioned, drawing on art, literature, and the history of science to reimagine how perceptions about the world and human life could change so drastically, and change forever.
---
What do you think about this review?
Comments
1 comment posted.
Re: A study of the great astronomer and his times

You have posted a nice review,i have got useful information.This book is really very valuable,i will buy it soon.
grass mats for best result buy them from grassmatsuk.com
(Jhon Rox 5:49am December 29, 2015)
Registered users may leave comments.
Log in or register now!