"Will Louise Rick solve her first case with her new unit?"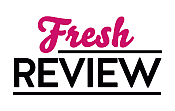 Reviewed by Debbie Wiley
Posted December 25, 2014

Mystery | Thriller Police Procedural
It's only the second week of Louise Rick's tenure as technical manager of the Special Search Agency, but a new case has grabbed her attention. A young woman has been found dead but no one has reported her missing. A tip leads Louise and her new partner, Eik Nordstrom, to an old mental institution, Eliselund. Is it possible that the recently deceased woman is actually a previous resident who was issued a death certificate 31 years prior?
THE FORGOTTEN GIRLS is part of Sara Blaedel's series featuring Louise Rick and her friend/reporter Camilla Lind. THE FORGOTTEN GIRLS centers more on Louise as Camilla is in the midst of wedding plans. There are a plethora of characters that make it a bit tough to follow initially as Louise has a new unit with new characters, along with the continuing characters that a reader new to the series (like me) will also have to absorb. I must admit I didn't enjoy Camilla as much but perhaps this is because she was in the midst of pulling a bridezilla with her wedding plans.
Sara Blaedel delves into the dark history surrounding mental institutions and the past stigma attached to individuals with intellectual disabilities. Some of the things Louise Rick uncovers are just horrifying as the so-called care received makes me shiver even now as I think about it. The entire dismissal of a group of individuals makes the social worker in me furious as Sara Blaedel does a marvelous job at honing in on the attitude that persisted regarding individuals with disabilities.
THE FORGOTTEN GIRLS is a dark, deeply disturbing book that takes readers on a wild and emotional rollercoaster ride. I wish I had read earlier books first as I believe I would have better appreciated some of the nuances regarding Louise and Camilla's personal lives better but the overall story is engaging regardless. I look forward to reading more books by Sara Blaedel in the near future.
SUMMARY
In a forest in Denmark, a ranger discovers the fresh corpse of an unidentified woman. A large scar on one side of her face should make the identification easy, but nobody has reported her missing. After four days, Louise Rick—the new commander of the Missing Persons Department—is still without answers.
But when she releases a photo to the media, an older woman phones to say that she recognizes the woman as Lisemette, a child she once cared for in the state mental institution many years ago. Lisemette, like the other children in the institution, was abandoned by her family and branded a "forgotten girl." But Louise soon discovers something more disturbing: Lisemette had a twin, and both girls were issued death certificates over 30 years ago. As the investigation brings Louise closer to her childhood home, she uncovers more crimes that were committed—and hidden—in the forest, and finds a terrible link to her own past that has been carefully concealed.
---
What do you think about this review?
Comments
No comments posted.

Registered users may leave comments.
Log in or register now!