"A Delightful Romance amid Hilarious Feuding Families"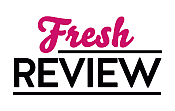 Reviewed by Monique Daoust
Posted December 21, 2014

Sawyer O'Donnell signed up to be foreman for two years at the Fiddle Creek Ranch. When he arrives at the bunkhouse where he is supposed to live, alone, he comes face to face with Jill Cleary: she reluctantly opens the door and points a shotgun at him. Although, not Jill's typical behaviour, he soon learns that this sort of welcome is somewhat typical of the small town of Burnt Boot, Texas, where the Gallaghers and Brennans have been at odds for ages.
After a break-up and losing her job, Jill is visiting her great-aunt Gladys. Gladys is adamant: Jill and Sawyer must share the bunkhouse or make other living arrangements; since neither Jill nor Sawyer wants to yield, they stay put. When Gladys' friend Polly has an accident and Gladys must see to her, Sawyer and Jill must also share chores, and work at both the general store and the bar, replacing Gladys and Polly. Sawyer and Jill have no choice but try to get along, and that they do famously. But then the Brennans and Gallaghers move in for the kill: both families vie for the water rights that run through the Fiddle Creek Ranch, which Jill will one day inherit, and men from both families decide to court Jill, while the women upon noticing a new man in town hit on Sawyer.
THE TROUBLE WITH TEXAS COWBOYS is the latest instalment in the Burnt Boot, Texas series, and although the story line somewhat carries over from the previous book, it can easily be read as a standalone. Our favourite characters -- and those we love to hate -- are back, hilarious, colourful, and eccentric as ever; what a treat to be back in Burnt Boot! I love those people, even if some of them are just plain crazy, it's all part of the fun. I immediately loved Jill and Sawyer; they are simply splendid characters and so well-rounded: perfectly sensible people completely engulfed in the sea of madness that it Burnt Boot and trying to make sense of what's happening.
The relationship between Jill and Sawyer is lovely; they become fast friends almost from the beginning: they do have a lot in common; their compatibility is not merely to justify the romance that later develops. The interaction between the two is very compelling as we watch them get to know each other: they tease each other, they have fun, and they plot in order to survive the craziness that surrounds them.
Ms. Brown has written some of the best dialogues I've read in a while for Jill and Sawyer: the exchanges are brilliant in their simplicity and authenticity. The contrast between the feuding families and Jill and Sawyer is striking, and it's a testament to Ms. Brown's abilities to create over-the-top oddballs as well as rational characters, and make it work so well. The love that eventually blooms between Jill and Sawyer is touching and heart-warming, and completely believable; very well done, Ms. Brown!
SUMMARY
Can a girl ever have too many cowboys?
No sooner does pint-sized spitfire Jill Cleary set foot on Fiddle Creek Ranch than she finds herself in the middle of a hundred-year-old feud. Quaid Brennan and Tyrell Gallagher are both tall, handsome, and rich...and both are courting Jill to within an inch of her life. She's doing her best to give these feuding ranchers equal time-too bad it's dark-eyed Sawyer O'Donnell who makes her blood boil and her hormones hum...
---
What do you think about this review?
Comments
No comments posted.

Registered users may leave comments.
Log in or register now!