"Denmark criminal investigator Louise Ricks' first investigation at her new unit is a bizarre case."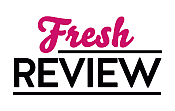 Reviewed by Tanzey Cutter
Posted December 21, 2014

Mystery | Thriller Police Procedural
Denmark criminal investigator Louise Rick has recently taken over the Special Search Agency, a subdivision of Denmark's Search Department. She immediately becomes involved in having to identify the body of a woman found dead in the woods.
Eventually, Louise and her new partner Eik Nordstrom learn that the woman had been a mental patient at a local asylum that is now being run as a therapy center. The most disconcerting revelation are records showing that the woman died, along with her mentally ill twin sister, decades earlier. As Louise and Eik investigate deeper, they become involved in a twisted case of mental and physical abuse, murder, rape and perverted family secrets. Along the way, Louise must come to terms with her own difficult past and how it interconnects with this investigation.
Sara Blaedel's THE FORGOTTEN GIRLS is an emotionally complex police-procedural thriller set in Denmark. With a gripping premise, fast-paced narrative and well-developed characters, THE FORGOTTEN GIRLS is an incredible read. References to aspects of Louise's previous experiences were a bit confusing for me, but that certainly did not detract from the riveting plot. I am assuming they were covered in previous books, since this is an ongoing series, and I have not read earlier installments. Since Sara Blaedel is an exemplary writer, and Louise is such an interesting character, I plan to read other books in this series.
SUMMARY
In a forest in Denmark, a ranger discovers the fresh corpse of an unidentified woman. A large scar on one side of her face should make the identification easy, but nobody has reported her missing. After four days, Louise Rick—the new commander of the Missing Persons Department—is still without answers.
But when she releases a photo to the media, an older woman phones to say that she recognizes the woman as Lisemette, a child she once cared for in the state mental institution many years ago. Lisemette, like the other children in the institution, was abandoned by her family and branded a "forgotten girl." But Louise soon discovers something more disturbing: Lisemette had a twin, and both girls were issued death certificates over 30 years ago. As the investigation brings Louise closer to her childhood home, she uncovers more crimes that were committed—and hidden—in the forest, and finds a terrible link to her own past that has been carefully concealed.
---
What do you think about this review?
Comments
No comments posted.

Registered users may leave comments.
Log in or register now!