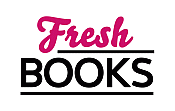 December's Must-Reads: Top Books to Close Out the Year with a Bang
"Explosive conclusion to the Realm War, as love conquers demons"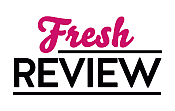 Reviewed by Make Kay
Posted December 11, 2014

MARKED is book seven in the Dark Protectors world, and is the final book in the series. I've been a faithful follower of this series for its whole run, and I am so sorry to see it wind up. I'm very excited to learn that there is a related series starting next year, Realm Enforcers, that sounds like it will be about children from the Dark Protectors world. I can't wait to see where Zanetti takes us next! This series is a fabulous mix of intrigue, military action, science, and paranormal romance, and book seven does not disappoint.
The overarching story follows the Kayrs family, who lead not only the vampire nation, but also the Realm, a coalition of vampire, shifters, and witches. Years ago, the evil Kurjans declared war on the Realm by creating a deadly virus that infects vampire mates. No cure for the virus has been found, and war has broken out as the virus causes mass chaos. The tension has been beautifully sustained throughout the series, always keeping me clamoring for the next book. In MARKED, the stakes rise even higher, with a wonderful twist to the viral plot which I thought was oh so very clever.
Janie Karys is a human, stepdaughter of the vampire ruler of the Realm. Janie met Zane in dreams when she was very young, and they have been connected through those dreams almost her whole life. At four years old, Janie dreamed that they would be friends and thus end the war, before the world even knew the war. What Janie didn't realize is that the first time she met Zane in real life, he would be across the negotiating table at the peace talks. Zanetti skillfully makes me feel Janie's shock at the unfolding surprises.
Zane has been drawn to Janie since the minute he met her in her dreams. He's been balancing on a razor's edge in his uncle's kingdom, trying to keep himself safe and his loved ones protected too. But how can he balance the needs of his family against the burgeoning and overwhelming passion he discovers with Janie? Poor Zane, my heart ached for him, and for Janie and the massive pressures placed upon her. I loved how protective Zane is of Janie, and how such an alpha guy could be so sweetly possessive.
MARKED is a very satisfying wrap-up to the triangle from Janie's dreams in the first six books, and the action kept me revved from the moment I opened the cover to the time I turned the last page. I am sorry to say goodbye to so many characters I have grown to love; dare I hope we may see some appearances in the splinter series coming up?
Learn more about Marked
SUMMARY
Janie Kayrs has known Zane almost her whole life. He was her friend in the dream world. She trusted him. But that was before he kidnapped her, spiriting her away to an isolated cabin to learn what her dreams never told her. Like how dangerous he looks. How he got on the wrong side of the negotiating table. And how much sexier he is in real life… Zane is a battle-hardened warrior, used to command and solitude. But Janie has drawn him from the minute they met. His need for her could destroy everything he's worked for, but the risk is too sweet not to take it. They call her the Chosen One. But when it comes down to the questions of peace or war, life or death, safety or passion, it will be Janie who makes the choice…
Excerpt
Marked- Rebecca Zanetti – Excerpt PG

Garrett Kayrs lifted his head and took a deep breath. Slowly and way too deliberately, he set Janie away from him. "Janie?" he asked his sister. Her hands fluttered together, her eyes wide. "It just happened." Garrett growled, his eyes flashing a bright aqua, then rushed Zane. Zane dropped into a fighting stance just before the vampire slammed him into the rock chimney. Shards ripped into his back and pinged off the floor. "Knock it off." He cuffed Garrett on the side of the head the same way he would his brother Logan before punching Garrett's thigh and knocking him to one knee. "I have ten years of combat experience on you, kid. Wait for the right time to battle." Garrett shot a punch up into Zane's groin. Zane doubled over, waited, and then groaned when the agony hit. His eyes watered, while his temper flew. "Damn it." He slapped his hands above Garrett's ears, careful not to break his skull. Then he grabbed the young vampire by the nape, pivoted, and threw him across the room. Garrett landed on the table and smashed to the floor. Holy fuck. Zane leaned over, trying to breathe again. He'd forgotten vampires fought dirty. "Zane!" Janie rushed forward and bent to help her brother up. A table leg rolled across the floor. "Stop hurting Garrett." Son of a bitch. Zane was the one with swollen balls. "Everyone calm down," he groaned. Garrett swore and leaped through the air at him. Logan intercepted Garrett with a tackle a second before he hit Zane, the two young soldiers impacting the door and flying right through it. Snow billowed up and covered the floor. "Garrett!" Janie jumped to her feet and rushed outside. Zane reached out with one arm and caught her at the waist, forcing her to a quick halt. She struggled against him. "No," he said. "Stay away while they're fighting." If one of the men accidentally hit her, they could take off her entire head. They were young and out of control . . . and both defending family. "Screw you," she muttered, turning and aiming a punch at his dick. He turned at the last second, but she still grazed his groin. Nausea skidded through his gut. Damn fucking Kayrs family—they all went for the balls. The sound of punches and grunts echoed from outside, and Janie fought him hard, trying to get out there. "Stop." Zane was done being gentle. He picked her up by both arms and strode across the room to drop her on the bed. She bounced, her eyes on fire, fury spinning a glorious red across her stunning face. He leaned in until his nose nearly touched hers. "Get off this bed, and I'll flip you over my knee, regardless of who's here." She blinked, rage darkening her eyes to a midnight blue. Then the combative woman tried to kick him in the balls again. He swiped her foot away from his junk and pivoted to glare at Sam, who sat on a chair in front of the demolished table, a bowl of carrots in his lap. Sam finished chewing one and swallowed. "What?" "Stop them," Zane ground out. Sam shrugged. "Why? They're evenly matched and have too much energy. Let them beat the shit out of each other." The soft cry of distress from Janie struck right to Zane's heart. A tree crashed on the earth outside. He turned. "Stay here and I'll get them." He pinned her with the glare he gave young soldiers during training and waited until she nodded. He didn't believe the nod for a damn second. The young fighters burst through the door frame, ripping half of the wall apart. Furious hits and kicks punctuated groans and growls. "Enough!" Zane reached down and dragged them both up by the hair. Logan punched him in the ribs, and Zane threw him down hard. He bounced twice. Garrett snorted and hit Zane in the knee. Zane tossed his ass down, and the vampire bounced three times. "Let's try again." Zane hauled them both up again. Bruises and cuts marred their faces, while anger vibrated around them. He shoved Garrett. "You're scaring your sister." Then he pushed Logan the other way. "You're pissing me off, and you ruined my cabin." Both young soldiers turned to view the missing wall. Snow drifted around, and the heat from the fire dissipated. Garrett turned again, his gaze finding Janie. "How the hell could you?" Zane stepped to block his view, his voice lowering to deadly. "Watch your tone with your sister." Janie scrambled to her knees and leaned around Zane. "Are you all right, Garrett?" Garrett snarled. "Sure. The jerk here hits like a girl." At Janie's indrawn breath, he hastily added, "A girl who hasn't been trained to fight."
---
What do you think about this review?
Comments
No comments posted.

Registered users may leave comments.
Log in or register now!