"A truly magical fantasy romance between a Princess and a scarred priest"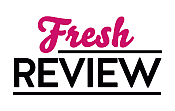 Reviewed by Make Kay
Posted November 26, 2014

THE TEARS OF THE ROSE is book two in The Twelve Kingdoms series by Jeffe Kennedy. It starts hard on the heels of book one, The Mark of the Tala, which I loved as well. This fantasy series follows the three daughters of High King Uorsin, who are very different women. This book may be read as a standalone, but readers will have a fuller appreciation having read book one first. In book two, we learn about Princess Amelia, the youngest daughter. Beautiful and pampered, Amelia is considered the Avatar of the goddess of love, Glorianna.
Kennedy does a fabulous job of making me dislike Amelia for the first half of the book. Amelia has been catered to her whole life, floating through life as a spoiled and shallow creature valued only for her exquisite looks. Amelia had a fairytale life, married to her own Prince Charming, Prince Hugh of Avonlidgh, who continued to coddle and shelter her. However, Hugh dies on a quest to save Amelia's sister Andromeda from the Tala, magical half beasts held widely to be the dangerous downfall of the Twelve Kingdoms.
Now widowed and pregnant, Amelia must grow up and discover her own power. Thrown into the deadly politics of the Twelve Kingdoms, Amelia must carefully balance herself and her unborn child between her greedy (and creepy!) father- in- law King Erich and her power-mad corrupt High King father. I really disliked immature Amelia for over half the book. Kennedy does a masterful job, however, at showing Amelia's slow and painful personal growth, and I am so impressed with Kennedy's skill in making me root hard for Amelia and her new love by the end of the book!
I was an instant fan of Ash, the mysterious scarred White Monk, who is a priest of Glorianna. He manipulates events so he could travel with Amelia, and it made me sigh in happiness to watch their romance unfold. He chivvies Amelia into reaching to mature into a confident and glorious woman, even as she petulantly fights him in this in the beginning. The slow unraveling of his secrets enthralled me, and I love his steadfast honor and his strength.
Happily, I discovered Jeffe Kennedy's work several years ago, and she's an auto-read author for me. THE TEARS OF THE ROSE strikes gold, showcasing the entrancing fantasy world of magic with shapeshifters and demons entwined with the political machinations of corrupt men. There is so much wonderfulness here to satisfy my love of romance and fantasy. I'm eagerly awaiting book three to follow the third sister's story, which I have no doubt will satisfy my continuing craving for the seductive and mystical world that Kennedy is giving us.
SUMMARY
Three sisters. Motherless daughters of the high king. The eldest is the warrior-woman heir; the middle child is shy and full of witchy intuition; and the youngest, Princess Amelia, she is as beautiful as the sun and just as generous.
Ami met her Prince Charming and went away to his castle on the stormy sea-cliffs—and that should have been her happily ever after. Instead, her husband lies dead and a war rages. Her middle sister has been taken into a demon land, turned into a stranger. The priests and her father are revealing secrets and telling lies. And a power is rising in Ami, too, a power she hardly recognizes, to wield her beauty as a weapon, and her charm as a tool to deceive. . .
Amelia has never had to be anything but good and sweet and kind and lovely. But the chess game for the Twelve Kingdoms has swept her up in it, and she must make a gambit of her own. Can the prettiest princess become a pawn—or a queen?
---
What do you think about this review?
Comments
No comments posted.

Registered users may leave comments.
Log in or register now!