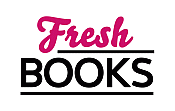 Fall into October Best Books
"Four Stars of Regency Romance Conquer the World of Contemporary Romance!"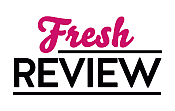 Reviewed by Monique Daoust
Posted November 24, 2014

Romance Anthology | Romance Contemporary
The authors of AT THE DUKE'S WEDDING a Regency romance, reunite for the wedding of the year, that of Miss Jane Sparks and tech billionaire Duke Austen, from Maya Rodale's groundbreaking Bad Boy Billionaire series. What's most extraordinary is, with the exception of the always remarkable Ms. Rodale, it's the other three authors' first foray into contemporary romance, to amazing results.
Duke Austen and Jane Sparks are finally tying the knot, unfortunately the castle they had chosen burned down. They have to relocate, and who better than Jane's friend, wedding planner extraordinaire Arwen to have a look at Brampton House, which could be a suitable substitution. Miranda Neville handles the opening story with Arwen, who experiences all sorts of difficulties when arriving at Brampton House; nothing seems to be going her way, except where Harry the handyman is concerned: he's delish and there's absolutely nothing he can't fix. Then there are problems with the food. Natalie, who is staying at a cottage nearby, thanks to the generosity of a friend, only wants peace and quiet while she endeavours to write a cookbook. That is not to be: the wifi connection at Brampton House is not working, and everyone tries to access the cottage's internet access. Archie Quinn, a workaholic lawyer is desperate to get online but he's also a sweets fiend, and sees to Natalie's every need in Caroline Linden's delectable concoction. Katharine Ashe's contribution is more loosely tied to the main story line. Cali, a librarian friend of Jane's, becomes a bit of a Cinderella when she is gifted the means to attend the wedding of the year in England. Readers will be delighted with this ode to books while Ms. Ashe demonstrates that her magnificent prose translates splendidly into 21st century romance vernacular. Lastly the great Maya Rodale handles the bachelor and bachelorette parties, the madcap war against paparazzi in her usual clever, witty fashion, to hilarious results and a romantic conclusion starring Jane's best friend, the romantically blasé Roxanna, the web gossip, who finally realises that everyone can aspire to a happily ever after. I did not expect any less from this brilliant and ingenious author! What a treat that Maya Rodale would end her Bad Boy Billionaire series in such style! And it's a treat even if you haven't read Ms. Rodale's book; you will not be lost. I was amazed at how well the other ever-so-talented historical novelists transitioned so well into contemporary, but the revelation is most definitely Miranda Neville! I cannot even attempt to remain dignified: she is positively dazzling! Ms. Neville is at least as astounding at contemporary as she is at historical: simply genius!
SUMMARY
The Bad Boy Billionaire is Getting Married!

A stately home in the English countryside seems the ideal place for a bad boy billionaire and his bride to tie the knot. Until the Internet fails. And the oven breaks. And paparazzi invade. And police crash thebachelorette party. And four unlikely couples discover that passion
never waits for perfection, and happily ever after is just an "I do"
away.

"The Best Laid Planner" by Miranda Neville
Arwen Kilpatrick gets her big break when she's hired to organize the wedding of an old friend--to a billionaire. Arwen doesn't have time for romance, not even with the sexy hotel handyman, Harry Compton. But putting on the wedding of the year means dealing with one surprise after another, including the discovery that Harry is so much more than he seems.

"Will You Be My Wi-Fi?" by Caroline Linden
All Natalie Corcoran wants is peace and quiet while she writes her cookbook. The lavish wedding party at the hotel next door is driving her crazy--especially the sexy lawyer who wants her wi-fi password. But Archer Quinn is swamped with work and will do anything to convince her to take a chance on him... first with her wi-fi, then with her friendship, and then with more. But he only has a week to persuade her they'll be scrumptious together...

"The Day It Rained Books" by Katharine Ashe
Swept away by a mysterious benefactor to the wedding of the year, librarian Cali Blake is living a fairytale. The only thing missing is Prince Charming. Instead the guests include the last man she wants to see--her archenemy, millionaire playboy Piers Prescott. Piers is determined to conquer Cali's resistance to him, and he'll stop at nothing to have her. As long as she can remember it's just for one week, could he be the perfect wedding fling?

"That Moment When You Fall In Love" by Maya Rodale
Sassy reporter Roxanna Lane might be falling for her date, sexy media mogul Damien Knightly, who just happens to be her boss. But he ruins everything by asking her to report on her best friend's wedding. Damien Knightly is definitely falling for Roxanna, but thanks to an impulsive wager he must choose between losing the crown jewel of his media empire...or the woman he loves.

The four authors of last year's bestselling At the Duke's Wedding bring you a modern twist on the Regency house party.
---
What do you think about this review?
Comments
No comments posted.

Registered users may leave comments.
Log in or register now!