"Full of fairy politics, exciting battles, and a compelling love story!"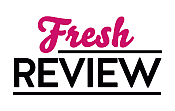 Reviewed by Miranda Owen
Posted November 24, 2014

TO LOVE A KING is Book three in Shona Husk's Court of Annwyn series. Even though this book is part of a series and also the first book I've ever read by this author, I was still able to enjoy reading TO LOVE A KING. I normally don't read books about fairies, but TO LOVE A KING pulled me in. After reading this book, I am eager to read the first two books in this series, since they are about characters that were in this story.
The first part of TO LOVE A KING focuses on Prince Felan's plight and his struggle to get his former lover, Jacqui, to give him another chance and be the Queen that he so desperately needs. Shona Husk provides a lot of background information about Felan and Jacqui's relationship from years ago. I think the story started to really get going after she got on board with his plans. Shona Husk does a good job of exploring both characters motivations and makes both characters flawed but sympathetic.
Felan is a man with a lot of responsibilities and a lot riding on his ability to become King. I like that, even though he's under a lot of pressure, he tries to understand Jacqui's point-of-view and give her time to accept his reality. I don't think the story would be as enjoyable if Felan was not as sensitive to Jacqui's needs.
In addition to the passionate love story between Felan and Jacqui, the supporting characters in TO LOVE A KING play a big role in my overall enjoyment of this story. It's interesting to see Felan's interactions with his fellow "good guys". He seems to underestimate his importance to the group, believing that they are with him strictly for their own reasons rather than any feelings of love or friendship for him. For me, this shows Felan's humility and gives him another layer to his personality.
TO LOVE A KING is full of fairy politics, exciting battles, and a compelling love story. It has something to appeal to fans of fantasy and world-building, but also to romance fans who enjoy stories about characters with a complicated past reconnecting years later. I look forward to reading the previous books in this series, as well as future stories by Shona Husk.
SUMMARY
To keep the balance between good and evil at the court of Annwyn, Prince Felan ap Gwyn has two weeks to marry and take the crown. But he wants more than just power--he wants love; a love he once had but was too stubborn to hold on to.
It took years for Jacqueline Ara to put her life back together after Felan abandoned her. And she doesn't want fairies back in her life--even if her heart still burns for him. With war in Annwyn looming and death bleeding into the mortal world, Felan and Jacquie will need to heal old wounds for one last gamble. It's all or nothing to save both worlds.
---
What do you think about this review?
Comments
No comments posted.

Registered users may leave comments.
Log in or register now!