"A new Vampire Lord rises to power in Mexico...."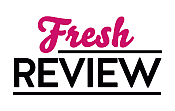 Reviewed by Rachel Williams
Posted November 21, 2014

Bounty Hunter Lana Arnold has been sent to Mexico by Master Vampire Raphael and his human mate Cynthia to do a job for them. She is to find and deliver a letter to the ancient and mysterious vampire named Xuan Ignacio. To assist in discovering his location, Lana is to meet up with the powerful vampire VINCENT; who is to help and go with her to find Xuan.
Vincent Kuxim is the second in command to the vampire Enrique, the Vampire Lord of Mexico. Vincent knows that the time is drawing near when the vampire council will require him to overthrow the oppressive Enrique; but he has yet to take action. He chooses to live away from Enrique and turn a blind eye to his master's misdeeds.
After Vincent and Lana depart on their road trip, they discover an insidious secret concerning Lord Enrique. The Master Vampire has been indiscriminately turning humans to vampire; then giving the vamps to various leaders of the Drug Cartel. These newly made vampires are being used as powerful enforcers for the drug runners; and are kept at near starvation levels for blood to keep them in line and serving their human masters. VINCENT frees the enslaved vampires, and they become his vampire warriors. He then firms his resolve to take down the evil Enrique once and for all. After they find Xuan Ignacio, his and Lana's plan is to finally overthrow Enrique; and for Vincent to take over as Lord of Mexico, which was Raphael's plan all along. VINCENT is a great read, harking back to the earlier books of the Vampires In America series; gritty, violent, and more realistic as to how the vampires are portrayed. Plus, Lana is like Cyn; written as a more kickass heroine than portrayed in recent books. The verbal by-play between Lana and Vincent is fun, and the sexual tension between them steamy. However, Lana is not at all sure she trusts the roguish vampire Vincent enough to give into the temptation of a sexual relationship with him, much less anything more.
I loved Vincent, though. He is a violent badass vamp; but not as remote and jaded as many vampires are portrayed. He is only 150 years old; old enough to be extremely powerful, but young enough to still have many human traits. (and he makes some very human mistakes). Also, his lieutenant Michael is a young vampire, and has done a great deal to keep VINCENT human and with current attitudes. Vincent is still vampire enough to take down the bad guy vamps and humans in an often graphic, violent manner, however.
I truly enjoyed VINCENT, especially the mayhem of the road trip. D.B. Reynolds has outdone herself with this exhilarating story; and VINCENT is a worthy addition to Reynolds' always excellent Vampires In America series. I hope Michael gets a book someday, he is more than Vincent's lieutenant, he is his closest friend, and quite intriguing on his own. VINCENT is a recommended read for PNR fans, and can be read standalone.
Learn more about Vincent
SUMMARY
Sinaloa, Mexico . . . haunting deserts, hot nights, and vampires, who've been there for hundreds of years, watching from the shadows, playing their games, manipulating humans, and surviving at any cost.
Vincent Kuxim, powerful and charismatic, was made vampire by an ambitious leader looking for soldiers to pave his way to the rule of all Mexico. But more than a century later, Vincent's Sire is looking over his shoulder as Vincent closes in for the kill, ready to claim the title Lord of Mexico for himself.
Lana Arnold is a bounty hunter, smart, beautiful, and determined to chart her own future. So when the most powerful vampire lord in all of North America enlists her help in tracking down a very old and elusive bloodsucker, Lana sees nothing but opportunity. There's only one catch. The client wants her to take Vincent—a vampire she neither knows nor trusts—along on her hunt. Then again, maybe it's herself she doesn't trust, because Vincent Kuxim is sex walking in a pair of tight black jeans.
Thrown together by circumstance, Vincent and Lana soon find themselves battling an evil they didn't know existed in a fight that makes Vincent all the more determined to destroy his Sire, seize Mexico for himself . . . and keep Lana by his side forever.
---
What do you think about this review?
Comments
No comments posted.

Registered users may leave comments.
Log in or register now!