"Dazzling Prose, Stunning Plot Twists, Engaging Characters: Different and Delightful!"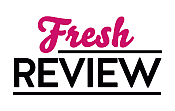 Reviewed by Monique Daoust
Posted November 19, 2014

Lucien and Katherine have known each other since she was born, Lucien has always been in love with Katherine, but he never thought he was good enough for her, and when she married someone else, he joined the army then travelled.
When they meet again, four years later, she's just coming out of mourning, and it's only fitting that Lucien, who had always been such a good friend, accompany Katharine on her first outing since she became a widow, at the Kingsborough Ball. It seems everyone but Katherine knows how much Lucien is in love with her, but Katherine herself. Then Lucien decides to make her notice him, and pretends to set his sights on the lovely Lady Julie, who is eying an untitled rake; they agree their spending some time together might serve each other's purpose. Katherine is shocked that she should care, but then a most unexpected event changes everything.
THE DANGER IN TEMPTING AN EARL is the third instalment in the Kingsborough Ball series, but can easily be read as a standalone. Ms. Barnes is such a splendid writer, this book should be read by anybody who can appreciate how beautiful the English language is when handled by an author of such breathtaking talent! Ms. Barnes' attention to detail sweeps the reader right into the period and the setting, the dialogues ring true. The author's prose is elegant, refined and effortlessly fluid, and just when you are drifting on waves of loveliness, a stunning and violent event occurs in a shocking plot twist that has a significant impact in the story line.
THE DANGER IN TEMPTING AN EARL features well-developed and interesting characters, and Katherine and Lucien are rather unlike those we often come across in historical novels: the male is the protagonist who is hopelessly infatuated, he behaves like a gentleman, and the heroine does not suddenly mutate from a skittish prude into a wanton hussy; the romance is believable, tender and honest. THE DANGER IN TEMPTING AN EARL is a spectacularly well-written romance that will please those who enjoy a bit of mystery and adventure as well!
SUMMARY
Sophie Barnes does it again in this sizzling Regency-set romance where anything can happen at the Kingsborough Ball.
Lucien Marvaine never thought he was good enough for Katherine. As the younger son of an earl, he didn't have a title or prospects. Then fate steps in and gives him a second chance, and this new Earl of Roxbury is determined to make the beautiful Kate his own . . . one touch . . . one kiss at a time.
Katherine never thought of herself as a temptress, certainly not with Lucien. Why, she's known him almost all her life! Yet as she waltzes in Lucien's arms at the Kingsborough Ball, she can't help but be drawn to him. Has he always been this hard and masculine? And where did those dimples come from? Kate is not looking for a husband . . . but how can she not surrender to Lucien's charms when love is at stake?
Excerpt
On the way to the Kingsborough Ball 1817

"Do you think she'll be all right?"

"Who? Sophia?" Lucien asked. "She'll be fine. She's with her nanny, after all." Resting against the squabs of the carriage as they tumbled along the country road, both dressed in their evening finery, he regarded the woman who sat across from him. It seemed as if he'd known her forever—ever since her mother had allowed him to hold her in his arms at her christening. He'd been seven years old then and terrified of dropping her, so he'd stood there stiffly and unsure of himself until his own mother had taken Katherine from him, allowing him to run along and play.

"I'm sure you're right," Katherine said, jolting him out of his reverie. "It's just that it's the first time I'm away from her like this and . . ." She turned her head toward the window and was silent for a moment before quietly saying, "I feel a great responsibility weighing on my shoulders."

Lucien hesitated a moment before responding. Her situation could not have been easy, recently widowed as she was and with a child to raise on her own, but in his opinion she deserved better than Charles Langdon, Viscount of Crossby. Lucien had never cared for the man who'd been married to Katherine for just over a year before meeting an early death. He'd been a cowardly bastard, acquiring an honorable discharge from the army for an illness that Lucien had known to be staged. And then there was his character to consider. Growing up only half an hour's ride from Cresthaven, Lucien had seen Crossby frequently over the years. As young men, they had even attended Eton together. But Lucien had always found Crossby both arrogant and pretentious, flaunting his title wherever he'd gone. And that was without considering his keen determination to best Lucien at everything, even if it had meant cheating. The fact that he'd married Katherine made Lucien wonder if the viscount had ever suspected the depth of Lucien's feelings for her. It was unlikely, he decided, for he'd made every effort to hide them. But if that hadn't prompted the wedding, what had? He was unable to understand Katherine's reason for marrying Crossby.

From what he gathered, their mothers had always been friends, visiting each other regularly for tea, for although their properties didn't border each other the way Katherine's and Lucien's did, the Crossbys still lived relatively close by. Perhaps it was this friendship that had led to a courtship and eventual marriage? Lucien was damned if he knew.

Stretching out his legs, he decided that there was no point in dwelling on the past and allowing his dislike of Katherine's late husband to cloud the evening. This was to be her first social event since becoming a widow, and Lucien was determined to make the evening a smashing success for her. "You have many friends who, I'm sure, will be happy to help you shoulder any burdens you may have," he said. He paused before adding, "Myself included."

Her head, which had been at a slight angle since their departure from Cresthaven Manor, turned now so she could meet his gaze. She leaned forward slightly, bringing his attention to her green eyes, which were large and searching. The corner of her mouth lifted to form a crooked smile. "Truly?"

Lucien knew what was coming, but he refused to look away. He would not be a coward.

"Because if you ask me," Katherine continued, "a true friend does not disappear from one's life for almost two years without word. Had it not been for the kindness of your mother and your grandmamma, I would probably have thought you dead!"

He winced. There was no denying that he had acted poorly toward her. "And I have apologized, have I not?" As if a mere apology would ever repair the breach he'd caused in their friendship. He ought to thank his lucky stars that she was even willing to talk to him, let alone share a carriage. He crossed his arms and sighed. "You know that I've always wanted to travel, so as soon as the war ended and I was relieved of my duties as captain, I decided to take advantage. I hadn't intended to stay away for so long."

"I never received so much as a letter from you," she whispered, her tone bleak. She'd leaned back again, hiding her face from him in the shadowy darkness.

"In all honesty, I thought it would be a waste of time," he said. He heard her scoff. "After all, you were recently married and off on your wedding trip when I returned from Waterloo. Frankly, I didn't think you'd notice whether or not I was back in England."

"You're right, of course. Charles was everything I ever dreamed of in a husband, and I was elated to be his wife. The day he asked me to marry him was the happiest of my life."

Her words made Lucien's stomach curdle. "I know," he said more bluntly than he had intended. "And I've never been happier for you." How he managed to say that with sincerity was beyond him. Perhaps he ought to take up acting as a profession? Hell, he'd been doing it long enough by now to know that he could be convincing.

"Hmm . . . and you didn't think that I would need you as a friend anymore, is that it? That I wouldn't want to welcome you home from the war?" Her tone was not accusatory but filled with curiosity and hurt. When he didn't respond immediately, she reached for his hand, squeezing it gently as her voice whispered through the darkness, "That I wouldn't want to offer you comfort after—"

"Don't!"

The word sliced through the air like a saber. Katherine snatched her hand away and retreated to her corner, her face blurring in the shadows. "Forgive me," she said. Her voice cracked and her cool façade trembled. "I meant no disrespect."

"Perhaps not." He knew he'd wounded her with his rebuke, but it couldn't be helped. "However, I did not seek your company in order to discuss those who are no longer with us—not my father, not Crossby, and certainly not my brother."

Silence settled over them for a while, the churning of wheels and plodding of hooves carrying them onward toward their destination until Katherine finally took a deep breath and said, "Then perhaps I may inquire if you've seen your sister since your return? I know she's missed you terribly during your absence."

"Regrettably, I haven't managed to make time to visit her yet, though I plan to do so soon. I'm happy to hear that the two of you remain in touch, though."

"She has always been a good friend. I have fond memories of us playing together when we were little."

"You certainly kept me on my toes, both of you," Lucien said. He shook his head. "Do you remember when you both got your heads trapped inside the soup terrines that one time? I can't imagine what you were thinking!"

"We were pretending they were bonnets," Katherine said.

Lucien frowned. "Bonnets indeed. I don't understand your reasoning, when I'm sure you both had more bonnets than you knew what to do with at that age."

"Well, it wouldn't have been as much fun with real bonnets," she said. "Surely you can see that."

With a sigh, Lucien chose to accept that some things just defied logic.

There was a break in the conversation, a noticeable pause, then Katherine suddenly said, "Lucien, I cannot help but feel as though there's something you're not telling me. As if you're deliberately trying to distract me with amusing conversation about our childhood exploits. But I still have questions that need answering. It makes no sense that you would want to go back to the Continent so soon after returning from the war. Tell me, why did you really leave England again?"

Clenching his jaw, Lucien swallowed with difficulty and tried to block out the roar of blood in his ears. He'd long since erected a wall around his emotions, a wall that he couldn't allow to fail him now when he needed it the most. "Very well . . . I believe my parents felt that since you had decided to tie the knot, I ought to do so as well—especially after what happened to my brother. I had duties, they said, responsibilities to face . . . an heir to produce. Frankly, the last thing I wanted after everything that happened was to find myself leg-shackled to some Society miss when I scarcely felt capable of getting out of bed in the morning. It all led to a rather nasty row, which in turn resulted in my very abrupt departure. To be blunt, I took the cowardly way out and fled."

It was of course a half truth, partly because he'd rather cut off a limb than admit to her what his real reason had been—heartache. Gavin, the brother he'd always admired and looked up to, had longed to go to France and fight against Napoleon, but his position as heir apparent had prevented him from doing so. Ironically, he'd died in his bed instead, consumed by fever. Lucien would never forget the scene that had greeted him after returning from Waterloo; his brother's trembling body glistening with sweat, his parents clutching each other for comfort. It had been devastating.

Sitting at his brother's bedside, Lucien had held Gavin's hand while he'd drifted off to sleep for the last time, his final words being, "You know you love her. Now go and make her yours . . . be happy."

Lucien had sobbed at length thereafter, not only because of his loss but also because his brother would never know that he'd asked him to do the impossible. Unbeknownst to Gavin, Katherine had married Crossby the week before and had departed on her wedding trip before Lucien had returned home. Lucien had never confessed his feelings for her to anyone, but when Gavin had guessed the truth, Lucien hadn't denied it.

A heavy silence descended upon them, one Katherine finally broke by saying, "I'm sorry, Lucien. I had no idea. Your mother never mentioned the argument, although I don't suppose she would have, come to think of it. She's always been very private." A beat passed, and she hesitantly continued with, "Did you and your father ever manage to reconcile before—"

"No," he said, his tone reflecting the anger he felt at himself for acting as rashly as he had, but his heart had been broken and he'd lacked the maturity to accept the responsibilities being thrust upon his shoulders— responsibilities that never should have been his in the first place.

Every time he thought of his father, he was filled with undeniable guilt. He hadn't anticipated his sire's early demise and had always thought he'd return to England soon, share a glass of brandy with him and apologize for acting like a spoilt child. Fate, coupled with his father's weak heart, had prevented him from doing so.

"I'm sorry," Katherine whispered as she reached across the space between them and slowly placed her gloved hand over his once more, in much the same manner as one might approach a frightened child.

It was little comfort, but he appreciated the gesture nonetheless, allowing himself to revel in the sweet agony her closeness offered. If his absence from England had taught him anything at all, it was that no matter how far he ran, he'd never escape the torment of his own emotions. Better, then, to accept them, no matter the consequences. "Thank you," he said, watching her quietly as she withdrew her hand from his, "but it is I who should apologize to you for not returning sooner. Until I arrived home, I'd no idea that you were also in mourning. Mama failed to mention it when she wrote to me about Papa. She implored me to return quickly so I could resume my duties." He held her gaze. "It's been a busy two weeks, though I must admit I am relieved that you accepted my offer of escorting you to the Kingsboroughs' this evening. I had expected you to turn me down."

She chuckled. It was the first sign of amusement she'd shown since his arrival on her doorstep just one hour earlier—their first meeting in four years and with only a brief note sent to her earlier in the day, informing her of his plans to come and collect her. His own estate was close to Cresthaven, so it was only logical that they journey to Kingsborough Hall together, though truth be told, he'd wanted this opportunity for them to talk privately before entering the ballroom. Even so, he was fortunate that she hadn't tossed him out on his ear for his audacity.

"Don't think for a second that I didn't consider it," she said. "However, I must admit that curiosity got the better of me. I decided that it was high time you gave me an explanation. That, and I've never been very good at holding grudges. As neighbors, things might get awkward between us unless we decide to put the past behind us and move on with our lives."

This was promising.

"That said, I do hope you realize that I expect you to earn my forgiveness. I shall have to think of something particularly distasteful . . . like taking me shopping at the modiste's."

Or perhaps not.

He frowned as he imagined himself in a ghastly little shop filled with fabrics and chattering women. Egads!

She must have known what he was thinking, for she offered him a wry little smile and said, "You left, Lucien, without as much as a note to offer me an explanation. I must confess that my feelings were crushed as a result. Surely you didn't believe you could simply waltz back into my life without the slightest repercussion after you so thoughtlessly abandoned me."

Her tone was sweet, as if in jest, but there was an undercurrent of pain behind it that occasionally shone through. Lucien frowned. "You had Crossby," he told her simply. Lord, would this conversation ever end? It felt as if they were going round in circles without resolving anything.

"Nevertheless."

And there it was—the duty he'd had to wait for her to return from her wedding trip and wish her well, to tell her that he was leaving England again and to say good-bye to her properly. Instead, he'd buried his brother long before his time. After the funeral and an admittedly large quantity of brandy to dull his senses, he'd argued with his father. The following day, he'd departed for France, eager to put as much distance between himself, the title he'd never wanted, and the woman who'd unwittingly torn his heart from his chest.

Well, he was back now, and however unprepared Kate might be for his advances, he intended to do whatever he had to do in order to win her. Focusing on his faults wasn't helping, though. It was time for a change of topic. "I must say I'm surprised to discover that your brother-in- law hasn't arrived to claim his inheritance yet."

"Yes . . . I'm not sure what's keeping him, other than a reluctance to take on the responsibility of running his brother's estate. He's very young, after all, and probably believes he has better things to do."

"I can well imagine," Lucien said. He'd met Mr. Lionel Langdon only a handful of times, but it had been enough for him to form a rather negative opinion of the youth—an unruly fellow who'd proven a poor influence on others on more than one occasion. Langdon's older brother had not kept a very tight leash on him, either because he'd felt that Lionel would eventually settle down on his own or because he simply hadn't cared. Lucien didn't know what the reason had been, though he suspected it had been the latter.

"It's just as well, really, since I'm happy to remain at Cresthaven a while longer.Especially since I would otherwise have to share the dowager house with my mother- in-law until other arrangements are made. She and I never did get along very well."

"I can't imagine why," Lucien muttered. In spite of the darkness, he knew that Katherine was scowling at him. He decided to lift her spirits a bit. "But Mr. Langdon, or rather the new Lord Crossby, isn't married as far as I know. I'm sure he'll allow you to remain at the manor."

"Perhaps, though I must confess I'm not entirely sure I wouldn't prefer his mother."

Lucien couldn't help but laugh. "I never thought I'd admit to missing the intrigues of the ton, but I find myself looking forward to watching you take on the dowager viscountess and an irresponsible heir with great anticipation. I wonder who will win."

"You're a beast," she said, but there was a lighter tone to her voice than there had been earlier.

"Frankly, my money's on you. You're tougher than you look."

It sounded as if she responded with "You've no idea," but he couldn't be sure as she quickly followed the remark with, "In any event, my aunt has offered me a position as her companion, so I doubt I'll have to worry about my living arrangements much longer."

Lucien frowned. He'd have to dissuade her from throwing her life away on such an endeavor, but before he had a chance to comment the carriage came to a swaying stop. A moment later the door was opened by a footman, and Lucien climbed out. He turned to offer Katherine his hand.
---
What do you think about this review?
Comments
No comments posted.

Registered users may leave comments.
Log in or register now!