"There's worse to come in the woods as the Dark Forest series continues"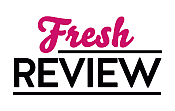 Reviewed by Clare O'Beara
Posted November 2, 2014

Following straight on from The Golden Apple this continues the Dark Forest series adapted from Scandinavian folklore. THE SILVER PEAR briefly reprises the first story in which Princess Kayla and warrior Rane are bespelled by a golden apple and head off to find a witch in the forest, meeting dangers. They manage to free Rane's brother Soren from captivity but become separated.
Kayla can draw on wild magic to work spells in the deep woods. Soren now finds himself held in a stronghold along with some other honest men, all of whom unwittingly touched a magic gem and were transported here. Miri is a young female magic user in the castle who stores power in a silver pear talisman around her neck. She's under threat from the military leader here but everyone is wary of sorcery, even Miri herself. When she courageously helps free the captives, a newly arrived, paid sorcerer attacks her. She manages to hide the pear but is thrown unconscious in a dungeon... and Soren can't bring himself to leave her there.
Rane and Kayla meanwhile are asking a witch in the woods to teach Kayla how to use her magic; they will need it, for war is coming. The lovers hate the thought of being parted, but this seems inevitable. There's nerve-shattering action as the various travellers encounter water nymphs, imps and wood bogeys.
I liked the simple practicality of magic items. A small stick will light a fire even of wet wood, while a moonstone makes a bearer who closes his hand around it invisible. I particularly loved a magic tree house. The sheer realism of these and the location details makes for an immersive read. We can feel the cold of the stone floor and smell the rank sweat steeped into a pallet. Names include Nordic ones like Eric the Bold, Hirst Red Tongue, Andrei Wolfsblood. The humble woodcutters and carters are a bolster to the setting.
This gripping Dark Forest instalment improves as we proceed deeper into the adventure, and follow more characters. Nobody is entirely good or bad, no spellcasting entirely right or wrong. Michelle Diener writes impeccably peopled stories, set from South Africa to Scandinavia, and THE SILVER PEAR may be among her best. Fantasy fans should grab this up - but watch out. There are worse things than grindylows in the woods.
SUMMARY
An unlikely princess . . .
Kayla is determined to master her new-found abilities as a wild magic witch by learning everything she can so she and her betrothed, Rane, can put a stop to the sorcerers who are recklessly gathering their power, building up their magic to take each other on in a war that will destroy the countries of Middleland.
An even more unlikely sorcerer . . .
Mirabelle's father was one of the greatest sorcerers in Middleland, but when he used the magic in the silver pear to bespell his pregnant wife to give birth to the greatest sorcerer who would ever live, he never thought for a moment that child would be a girl. Mirabelle is nothing like a usual sorcerer, confounding every expectation, and when she comes to the rescue of Rane's brother, Soren, she makes a decision few sorcerers would. She saves him, rather than herself, losing the silver pear in the process.
And using magic always exacts a price . . .
With war not just a possibility but simply a matter of time, there are no neutral parties and no fence-sitters in Kayla and Mirabelle's new world. Everyone is either an ally or an enemy and there is a price to pay for everything. The question is, how high will it be?
---
What do you think about this review?
Comments
No comments posted.

Registered users may leave comments.
Log in or register now!