"Werewolves run in the family to bad she didn't know"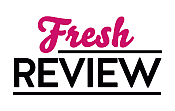 Reviewed by Shellie Surles
Posted October 26, 2014

Sara's a single mother with twin twelve year old boys. She receives a letter from her dead husband that he had left with his attorney, asking her to take the boys out to his cousin Mitch's for the summer after they turn twelve. After receiving a call from Mitch Sarah decides to go spend the summer out in the wilderness with Mitch and the rest of the her husband's family. A family she never got a chance to know.
As the summer moves along Sarah and Mitch develop feelings for each other leaving Mitch with a serious dilemma. He is suppose to get the boys to stay with him if they exhibit any signs of changing to werewolves and now that they are he is going to have to convince Sarah, who knows nothing of werewolves, to leave them. Maybe however there is a different option.
HEART SHIFTER is a great story about finding love for the first time for one and moving on from loss for another. Two great characters are drawn together and a new family is created from the remains of another. A whole family is introduced and there are twenty three werewolves in his pack so many more potential stories are out there.
Charlotte Cooper shows good balance in writing the people and the events in their lives tying it together and yet leaving room for more. I look forward to more great stories like HEART SHIFTER from Charlotte Cooper.
SUMMARY
Mitch Mingan has chosen to remain a bachelor; he doesn't want anyone else to suffer his destiny. But when his cousin Ken dies leaving behind twin boys, it is up to Mitch to ensure his nephews are ready for what lies ahead. Inviting Ken's widow Sarah and the boys up for the summer seems like a perfect start.
For Sarah, a summer up north is the perfect opportunity for her sons to get to know their father's family. It's also a chance for Sarah to learn the truth behind why her husband left his childhood home at such an early age. What she doesn't count on is falling for their handsome host. She also doesn't count on finding out the family legacy: Mingan means wolf!
---
What do you think about this review?
Comments
1 comment posted.
Re: Werewolves run in the family to bad she didn't know

Thank you for the lovely write-up. I'm glad you enjoyed it.
Sincerely,
Charlotte Copper
(Charlotte Copper 1:18pm October 28, 2014)
Registered users may leave comments.
Log in or register now!