"Simultaneously toxic and intoxicating..."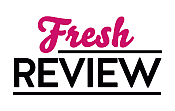 Reviewed by Dot Dittman
Posted October 5, 2014

Suspense | Thriller | Thriller Psychological
GONE GIRL... Undeniably, the most creepy, charismatic, malicious, and mercurial thriller (or crime drama?) that I've read in a long time. Gillian Flynn writes two parallel narratives in which both of the narrators are unreliable. Think of a marriage in which The Bad Seed and The Good Son grow up and get married to each other. Amy and Nick each tell their side of the story and both tap into secret spaces in our minds.
Flynn begins with a well-worn trope—that of the wife who disappears under suspicious circumstances—and in which the husband is the prime suspect. Then the plot twists in sinister ways, but always with an underlying dark humor. She meticulously explores the lengths that people will go to re-invent themselves in order to be loved or even to be the best at something. Can marriage be a crime? Are we at our best with our enemies? These are questions that you will ask as you read GONE GIRL.
Add to this a cast of secondary characters that fluctuate with unnerving irregularity. There are the loving parents with a perfect marriage who base their best-selling Amazing Amy book series on the life of their daughter—or at least how they would like their daughter to be. Nick's faithful twin sister, the cops, the current girlfriend, the old boyfriends—they all make an appearance and all are as changeable as the headlines of a gossip rag.
. In my opinion, GONE GIRL can be read, at most, in two settings. There is a spot right in the middle in which you can bear to put the book down for a while (you'll know when you see it). And while you are away, you are still thinking of the book and talking about it. But when you pick it up again, it will adhere to your hands until you are finished.
Readers who like plot twists and don't mind being made to feel foolish, should read GONE GIRL. Gillian Flynn is really one devious diva. In fact, she is amazing...
SUMMARY
THE #1 NEW YORK TIMES BESTSELLER
On a warm summer morning in North Carthage, Missouri, it is Nick and Amy Dunne's fifth wedding anniversary. Presents are being wrapped and reservations are being made when Nick's clever and beautiful wife disappears. Husband-of-the-Year Nick isn't doing himself any favors with cringe-worthy daydreams about the slope and shape of his wife's head, but passages from Amy's diary reveal the alpha-girl perfectionist could have put anyone dangerously on edge.
Under mounting pressure from the police and the media—as well as Amy's fiercely doting parents—the town golden boy parades an endless series of lies, deceits, and inappropriate behavior. Nick is oddly evasive, and he's definitely bitter—but is he really a killer?
---
What do you think about this review?
Comments
No comments posted.

Registered users may leave comments.
Log in or register now!