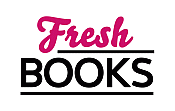 December's Must-Reads: Top Books to Close Out the Year with a Bang
"Brilliant writing, superb characters and a riveting story!"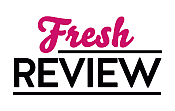 Reviewed by Monique Daoust
Posted September 27, 2014

Romance Erotica Sensual | Erotic
Liv Delcour is hosting a party for the youth centre where she works, several friends are present, including her sister V and Noah Bakker, an investor in the Den, the club which V co-owns. V asks Noah to drive Liv home; she doesn't want Liv to take the bus; the others all climb aboard an SUV. While on their way, a truck rams the SUV; it's a horrendous accident, everyone is hurt and some might not make it.
The driver of the truck died and then his identity is revealed: Remington Harcourt who, the previous year while still a councilman, had launched a vendetta against the sex industry, including the Den. The Den is an exclusive BDSM club; Noah and V think the accident was more another attack.
Noah and Liv had flirted during the evening, but Noah still has not recovered from the suicide of his girlfriend and submissive 4 years ago and he is not looking for any kind of relationship. As for Liv, she considers herself out of his league, he's a lawyer and she's poor; furthermore she has no idea what kind of club the Den is.
SHATTERED BONDS is book seven of the Wicked Play series, and Ms. Aicher is such a fantastic writer that, even though I had not read the first six books, after the first chapter I was completely absorbed by the gripping story, the wonderful characters and their lives. It was not at all what I expected: SHATTERED BONDS is a book about tolerance, acceptance of self and others, healing, friendship, and love; it's about sex inasmuch as sexuality is a part of being human. It's a wondrous journey accompanying Liv and Noah, as well as their friends, as they all re-evaluate their priorities.
SHATTERED BONDS is definitely one of the best books I have read this year: a supremely interesting story, tremendously well written, fascinating characters, and the sex scenes are sensual, authentic, and moving; words fail me. I very highly recommend it, whether to readers of Erotica or not; it's an exceptional book! I have only one regret: it's not having read the six previous instalments.
SUMMARY
Will the doors of The Den close forever? When the lives and friendships of The Den owners are thrown into chaos, Noah Bakker steps in to deal with the fallout. He hasn't had a sub or participated in a Scene since tragedy changed his life four years ago. But as an investor in the exclusive BDSM club, he can't walk away from the lifestyle completely. As he works to keep the club running, he finds himself drawn to Liv Delcour, the seemingly naive sister of one of the other owners. Liv didn't know about the naughty things her friends were up to behind closed doors, but when their secrets become headline news, she's more curious than shocked. As she works with Noah to keep the media at bay, she finds that his dominant strength is more than a little arousing. Soon they're exploring their mutual desires in the most wicked ways. Liv isn't sure if she can completely submit to Noah the way she thinks he wants her to—and Noah isn't sure he can withstand the pain of falling in love… New to the Den? Start at the beginning with Bonds of Trust.
Excerpt
Chapter One "Goodbye." Vivian Delcour leaned in and hugged her older sister. "Thanks again for everything, V." Vanessa eased back, her long black hair shining beneath the overhead lights. "Stop thanking me already. You know I'd do anything for you, Liv." Liv. The nickname that came from being V's little sister. Little V had morphed into Liv before she was six and had stuck with her ever since. Not that she minded. Liv fit her better than Vivian, and being Vanessa's little sister didn't bother her. "Ditto." She glanced around the private room off the main area of the restaurant at the twelve people she'd recently had the pleasure of meeting but felt like she'd known for years. They were friends of her sister's who'd jumped in to assist with the end-of-summer carnival that had benefited the youth center Liv managed. That was two months ago, and she was still amazed at how much they'd done simply because her sister had asked. This evening out, attending the Glaciers's game and this after-party, was her way of thanking them. "I don't know why you've never introduced me to these friends before." Her sister shrugged and glanced away, her gaze landing on her boyfriend, Holden Hauke, a professional hockey player for the Minnesota Glaciers and another relationship her sister had kept from her until recently. "I guess there's never been a reason to." "Well, they're all great." She leaned in, letting her hurt go. Secrets weren't new with Vanessa, and she was honestly happy that her sister had finally let some people into her life. "I can't believe you never told me you knew Cici Norton," she whispered, subtly eyeing the beautiful, petite blonde with only a touch of awe. "Sports and TV stars? Who else do you know?" Vanessa leveled a pointed look at Liv. "Quinn and Marcus are keeping a low profile." "I get that," Liv reassured her. "I won't say anything." "I know. But it wasn't my secret to give away." She understood that and didn't hold it against her sister either. "You sure you got a ride home?" Vanessa reached out to take Holden's hand as he walked up to them. The stocky right winger had become like a brother to Liv when he'd spent so much time volunteering at the youth center over the summer. "Yeah." She scanned the room, found Noah Bakker on the other side and nodded toward the tall, stoic man with dark hair that curled slightly around his shirt collar. "Noah's been my gracious chauffeur tonight. He said he'd take me home." "Let us know when you're ready to look for a new car," Holden said. Her old beater, Bessie, had died for good last week. V had been nagging her for years to let her buy Liv a new car, but there was some pride involved in rejecting the handout. She'd make do with the bus until she could find a decent replacement that fit her budget. "Take care," she told Holden as she pulled him in for a hug. Sometimes it was easier to ignore a topic than respond to it. "And thanks for everything. The kids love following you." "I'll stop in soon." The youth center kids were all rabid Glaciers's fans after meeting most of the team at the carnival. She had her fingers crossed that the Glaciers's organization came through on their promise to donate tickets so the kids could come to a game this season. "You guys taking off?" Marcus asked Holden and Vanessa as he walked up, Quinn at his side. "Yeah. I've got another game tomorrow," Holden answered. "We'll walk out with you." He glanced down at Quinn and winked. Marcus towered over his girlfriend, a contrast as striking as his inky-black hair to her trademark pale, almost white mane. "Blake needs to eat." Quinn rolled her stunning blue eyes. "More like I need to feed him. Soon." She pressed a palm over a breast and flinched. Their son was twelve weeks old, and five hours away evidently pushed the feeding schedule. They said their last goodbyes, and Liv dutifully took her sister's warning to stay away from Noah, as if she needed it. The man hadn't shown an ounce of interest in her outside of polite courtesy since he'd started volunteering twice a week at the youth center back in July. His help with the older kids' homework was a much-needed service, and she had no intention of screwing it up by making an unwanted pass at him. "Mind if I join you?" she asked the remaining three women who were seated at a table while the men huddled around a flat screen a few feet away, arguing over basketball stats. "Please." Cali waved toward an empty chair. The blond woman was nicely dressed, and the pink sweater set that showed off the delicate silver choker she always wore didn't seem out of place on her, even for a hockey game. "We were just discussing the benefits of becoming hockey fans." Liv laughed and agreed with them as she took a seat. "So how's the center doing?" Kendra asked. Of the three women, Kendra had been the most reserved and hardest to get to know. It was the patience she showed with the kids at the center that had won Liv over instantly, and she had no guilt tapping into Kendra's background as a school counselor for advice. "Good. Things slow down quite a bit during the school year." "Which is the opposite for me," Kendra said with a light laugh. The engagement ring on her finger flashed in the light, and Liv glanced over at Deklan, the woman's fiancé. The man gave off an intimidating air with his buzz cut and abrupt manner, but his expression softened every time he looked at Kendra. Allie leaned in. "You still have my cards, right?" "Yes." Liv smiled her thanks. "And I've handed a few out." She'd been touched when the sharp lawyer had provided business cards for Liv to share with families who could use pro bono legal help. "Hmm." Allie flicked her curly hair back and crossed her arms over her chest with a frown. "No one's contacted me yet." "Most of the people in that area have a hard time trusting anything that's free." She pursed her lips before nodding. "Maybe I should come to the center and meet them. Show them my offer is sincere." The generosity of these new friends continued to stun Liv, but she wasn't about to pass up any offers for help when it came to the center. "That'd be great. We can talk next week to arrange a time when you're free." The small party wound down about an hour later. She put on a smile and kept her irritation from showing when she discovered V had taken care of the tab before she'd left. Knowing her sister, she would refuse any attempts to pay her back, just like Holden had refused payment for the game tickets. This was something she'd wanted to do for everyone, and it had been stripped away from her with their good intentions— not that any of the others knew. Midnight had passed a while ago and she was tired, so it was just as well that the evening was ending. "We had a great time," Cali said as they all made their way to their cars. "Thanks for doing this." "Are you kidding me?" Liv tucked her hands into her coat pockets to protect them from the chilly October air. "This is nothing compared to everything you guys have donated to the center. It's the least I could do." Allie leaned around Cali, a lock of hair blowing across her face. "We should definitely have a girl's night at the hockey game." "Hey," Tyler said, wedging himself between the women. "Aren't two men enough for you?" Liv laughed along with everyone else. When she'd first learned that Allie, Seth and Tyler were a trio, they'd all tensed, like they'd expected a negative reaction. Her Woman's Studies degree had wiped out any prejudices she might have had, including all things sexual. Besides, their happiness was obvious. In fact, all the couples appeared very committed to each other. Given her own family's example of disastrous relationships, the envy for what they had only pricked her a bit. "More than enough," Allie assured him, sealing her words with a smacking kiss. "This way, happy girls." Jake directed the slightly drunk trio of women toward an oversized black SUV. "Thanks again, Liv." He waved toward her and opened the car door, tugging his girlfriend, Cali, in for a kiss as she neared him. "We'll take the back," Allie said, shoving Cali ahead of her and pulling Kendra in behind. Liv shook her head, laughing again. "They're good friends," she said to Noah, ignoring the second nip of envy. She had a lot of social friends, but none she could claim as confidants. She glanced at Noah, who'd been silent at her side since they'd left the restaurant. "They are." Seth waved before he swung into the driver's seat of the SUV. She waited for Noah to say more but, like usual, he was conservative with his words. "'Night, you two." She turned and waved to Rock and Carter. "I'll call you this week with the questions I have." Rock had been a godsend with the center's website. She was still learning the tricks to maintaining it herself, but he'd been patient with her questions. Rock nodded, and Noah opened the door of his luxury car for her. She adjusted her seat belt and shivered as Noah got in. Winter was definitely coming. "Thank you for driving me tonight," she said, stealing a glance at Noah as he backed the car out and followed the SUV into the street. "Not a problem." He kept his eyes on the road, one hand on the wheel, the other notched on the armrest. She inhaled, catching a hint of his rich cologne. It smelled as expensive as the suits he wore and the car he drove. He might be out of her league, but she had to give her sister props for the gorgeous company she kept. Liv found the dark control of this man more appealing than the arrogance that came with most of the athletes Vanessa represented. The streetlights flickered over his face to highlight his strong profile. He had an elegant nose tempered by a square jaw and a high forehead beneath hair that had just enough curl to defy the styled cut. Would the soft curls wrap around my fingers if I touched them? Right. She closed her eyes and released a slow breath. That train of thought would get her nowhere. The light was changing to green when she looked up, trying to think of something to talk about besides the youth center. They'd exhausted that topic on the drive to the ice arena. What else did she know about the man? "So what kind of law do you practice?" she asked. "Corporate and small business. Contracts mostly." That might have been the longest sentence he'd said to her. "What does that— Oh my God!" she exclaimed as a dark green pickup blasted into the intersection. The truck smashed into the side of the SUV to the tune of a metal-bending crash that rocked the interior of Noah's car. Noah slammed on the brakes. Her hands flew up to brace herself as she jerked forward only to be jolted back by the seat belt. Despite that, her focus remained on the scene unfolding before her. It was like watching a slow-motion camera on hyper-speed. The collision propelled the SUV sideways through the intersection with a continued peal of tires and smoke that seemed to accelerate instead of slow. Horns blared, other vehicles swerved to avoid them, car parts exploded into the air and there was nothing she could do. Her breath caught when the vehicle carrying her friends buckled around a light pole on the other side of the street. The truck was embedded into the near side, the front end collapsed halfway to the cab, sandwiching the big SUV into half its original width. Smoke simmered up from the wreckage, the windows were all smashed or cracked and one taillight flashed in an odd pattern as the world came to a halt. "F**k." Noah's sharp curse penetrated the sudden silence, but the awful wrench of metal crunching against metal continued to ring in her ears. "Oh my God," she whispered again, disbelief warring with reality. Slowly, she processed the small things. Her heart raced, her shoulder hurt, her hands shook and her brain couldn't seem to accept what she'd just witnessed. A gust of cold air hit her face, and she turned to see Noah's door hanging open. The man sprinted across the street, phone in hand. Rock and Carter were right behind him by the time he reached the accident. Rock's shouts echoed through the night as he peered into the damaged windows and started giving orders. The men scoured the SUV, indistinct calls going between them. Carter jerked at the back hatch, unable to get it open, and Rock disappeared behind the far side of the vehicle. Liv sucked in a breath that filled her with the stench of gasoline, antifreeze and burned rubber. Even from a distance, the crash looked deadly. A visible smear of blood around a spider-web crack in the back window of the SUV had bile rising in her throat. An unnecessary warning of what they would find inside. She winced at the twinge in her neck when she turned to unclip her seat belt. It didn't compare to the thunder of fear and dread that clenched her heart. With another wavering inhale, Liv shoved her door open and vaulted into the night to help.
---
What do you think about this review?
Comments
No comments posted.

Registered users may leave comments.
Log in or register now!