"An Extremely Sexy, Intense, and a Compelling Story!"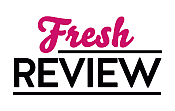 Reviewed by Miranda Owen
Posted September 25, 2014

Romance | Romance Contemporary
RING IN THE HOLIDAYS is Book 2 in Katie Lane's A Hunk for the Holidays series. The main story is the romance that evolves between Dr. Ellie Simpson and Matthew McPherson. The secondary storyline involves Matthew's sister Cassie and her husband James. Cassie and James were the focus of Book 1. Having now read both books, I don't think it's absolutely necessary to have read both in order to enjoy RING IN THE HOLIDAYS. However, this secondary storyline might resonate a little more with anybody who read the previous book.
For me, RING IN THE HOLIDAYS is primarily about family dynamics and how they can influence who you are as well as how you look at sex and relationships. Ellie and Matthew come from two very different family environments. Matthew is part of the big and boisterous McPherson brood. Ellie had more of a dysfunctional background because of her father and his straying ways. Because of the destructive influence her father's lifestyle had on her family growing up, she has certain unconventional ideas about the importance of sex in a relationship. When she meets Matthew for the first time in Las Vegas, she is a thirty year old virgin. I like how virginal Ellie shocks and throws Matthew off his game.
One thing I really like about Ellie is that, in spite of her personal views on sex, she doesn't impose them on people who go to her for advice. She wrote a self-help book that basically says sex is not, and shouldn't be the most important thing in a relationship. A lot of people in the story have a skewed view of her because they misunderstand her intent. I like her interactions with Matthew's family. I think seeing them gives her a taste of the kind of family she didn't have.
RING IN THE HOLIDAYS is all at once extremely sexy, intense, and a compelling story. Sparks fly between Ellie and Matthew. The supporting characters contribute to both the drama and lighter moments. I look forward to reading other books by Katie Lane.
SUMMARY
THE BEST NEW YEAR'S EVE . . . EVER Psychologist Ellie Simpson is about to get a healthy dose of sex therapy. Leaving her cheating boyfriend behind, she has everything she needs for a quick rebound: Vegas, plenty of champagne, and a proposition from the sexiest man she's ever seen. As her handsome stranger helps her ring in the New Year-over and over again-Ellie finds herself blissfully losing all of her inhibitions.
Attorney Matthew McPherson is good at making women lose things, like their minds and underwear. With his athletic build and soulful eyes, he doesn't need to use his powers of persuasion or famous last name to get a woman into bed. But when morning comes, Matthew finds Ellie is the only woman he can't bear to leave-ever. It's enough to make him wonder if what happens in Vegas really has to stay there.
Excerpt
"Could I speak with you in private for a moment?" Without waiting for a reply, she (Ellie) swiveled on her heel and headed through the rows of shelves to the deserted children's section in the back. She didn't look to see if he followed her, but somehow she knew he did. When she reached the secluded back corner, she whipped around, intending to give him a piece of her mind.

Unfortunately, in order to give someone a piece of your mind you have to be able to breathe, and all the air left her lungs in a painful whoosh when she turned to find a solid chest inches away from her nose. It was like getting too close to the sun. His brilliance and heat surrounded her, dissolving all her angry words beneath the subtle scent of musky cologne and virile man.

Slowly, she lifted her gaze. Up past the striped tie, the square chin with the small dent in the middle, the full lower lip and thinner top, over the twin nostrils that flared with his rapid breathing, to the hungry green of his eyes. Her tongue flicked out to wet her suddenly parched lips. But before she could achieve her goal, his warm hands cradled her jaw and his mouth descended.

While her mind had tried to explain her uncharacteristic behavior in Vegas on Riley's betrayal and alcohol, her body hadn't been listening. At the first touch of his lips, she melted. Her lips melted into his lips. Her breasts melted into his pecs. And the spot between her legs melted against the hardness of his thigh. And not one part of her wanted to stop kissing him.

In fact, she might've gone on kissing him forever if he hadn't stepped away, replacing heat with cold emptiness. She opened her eyes to twin pools of green that looked as unfocused and confused as she felt. He blinked, and the confusion was replaced with annoying arrogance.

"So what did you want to talk about?" He leaned a shoulder against the wall and crossed his arms.

Her anger came back in full force, and she jabbed a finger at her chest. "Me? I'm not the one who showed up and embarrassed you in public by talking about what happened in Vegas!"

"Oh, so suddenly you remember the night in Vegas."

"Vaguely."

"Cut the crap, Ellie. Nobody forgets six orgasms." He grinned. "Or was it seven?"

How could she have gone to bed with such an annoying man? She had to stifle the urge to grab up Harry Potter and beat him over the head with The Deathly Hallows. Instead, she latched on to the one thing she knew would make him as angry as she was.

"Are you sure I didn't fake them?"
---
What do you think about this review?
Comments
No comments posted.

Registered users may leave comments.
Log in or register now!