"Samuel Craddock is back and the acting chief of police"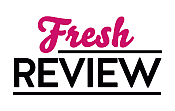 Reviewed by Shellie Surles
Posted September 24, 2014

The town of Jarrett Creek is broke, bad decisions have made it so they can't even afford to pay their police. The chief has quit and taken the full time deputies with him. This is a problem made only worse when the body of a wealthy man is found at the location of the town meeting the previous night. Now Samuel Craddock is asked to take over the job as chief for the pay of $1 a year. Samuel accepts and begins his investigation. As he searches for the killer he also begins to unravel who and what caused the town to invest in a water park that caused the town to go broke.
DEAD BROKE IN JARRETT CREEK is a mystery in a small town with all the wonderful aspects of small town intrigue. When you throw in that solving the murder, may lead to finding out what caused the town to go broke, you have a good story. Each of the characters represents what you would expect from a town that size in Texas and they are quite enjoyable. I had a hard time getting into the story, but it only took a few pages and then I was hooked.
DEAD BROKE IN JARRETT CREEK is more of a cozy mystery and the character of Samuel Craddock is a good old boy with smarts. Though this is part of a series of books about Samuel Craddock, it can easily be read as a standalone. Terry Shames has created an interesting town full of people you want to read about. DEAD BROKE IN JARRETT CREEK is a great read while you're your sitting on your porch enjoying life, or taking a break from the real world.
SUMMARY
Jarrett Creek is bankrupt. Gary Dellmore, heir apparent to the main bank, is dead, apparently murdered. Samuel Craddock thought he was retired but now he's been asked to return as police chief. Dellmore supposedly had a roving eye, although his wife says he was never serious about dallying. Still, Craddock wonders: Did the husbands and fathers of women he flirted with think he was harmless? What about his current lover, who insists that Dellmore was going to leave his wife for her?
Craddock discovers that Dellmore had a record of bad business investments. Even worse, he took a kickback from a loan he procured, which ultimately drove the town into bankruptcy. Many people had motive to want Dellmore dead.
Then the investigation turns up another crime. As Craddock digs down to the root of this mess, many in Jarrett Creek are left wondering what happened to the innocence of their close-knit community.
---
What do you think about this review?
Comments
No comments posted.

Registered users may leave comments.
Log in or register now!