"This busy event planner can't say no - even if it gets her into trouble"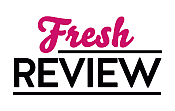 Reviewed by Clare O'Beara
Posted September 24, 2014

A high school dance is being planned in the town of Wintersage, and the parents' committee are determined to ensure that all goes well. Sandra, Vicki, and Janelle meet once each week to discuss their lives and the dance is the hot topic. Janelle is an event planner in EVE OF PASSION and such events being a lot of work for her, the last thing she needs in her home office is interruptions. She doesn't have time to go to Boston, not even for her dear father.
Darren Howerton, Janelle's father, has passed on the reins of the family firm to his son and now intends to run for office in Massachusetts. He believes that Janelle would do a good job of finding him influential backing. How can she refuse? That's not all. Her industry friend Rebecca phones to ask if Janelle will help run a wedding in her place due to family illness. Work is piling up!
Ballard Dubois is the son of a shipping magnate, and Janelle approaches him in Boston. He's used to attending charity functions but finds them stiff and formal. When he spies the beauty in the black dress, he can't get over his instant attraction. She seems to like him too, but then he figures out why she's there. They arrange a dinner appointment and Janelle convinces herself that this is not a date - she doesn't do dates! Just as well because Ballard comes across as overly personal, not at all polite. The newshounds snap a photo though, and that's all it takes to be in a society magazine.
Janelle has a strict attitude to men, we learn, because a former boyfriend nearly raped her, and any woman can sympathise with her wish to be in control of a situation. However I really couldn't see why Ballard came across as so rude and egotistical, even if he has had society ladies falling at his feet. Good manners are far more attractive than bad. This is a multicultural romance but I don't think it makes any difference to the story in that the characters are presented as industrious and successful - there is no real culture clash. The former boyfriend is still around, a troublemaker, and I thought he was a nasty bit of work but probably quite plausible to the younger Janelle.
The town of Wintersage seems like somewhere I'd like to visit so I will be watching out for more books by A.C. Arthur with her strong forthright women. EVE OF PASSION is a lively read and an adult romance with some business, politics and fine dresses thrown in for good measure.
SUMMARY
The Silk Sisters—longtime friends Janelle, Sandra and Vicki—have turned their business savvy into a top-tier event agency. And in the wealthy enclave of Wintersage, Massachusetts, there's an abundance of lavish parties, society drama and longing hearts to keep them busy.
Premier event planner Janelle Howerton swore off dating after college. Now her father wants her to make nice with an influential donor to his congressional campaign. After all, it's just one date….
Billionaire Ballard Dubois wants to help Darren Howerton win the election. But he wants Darren's daughter more—and his desires seldom go unfulfilled. Suddenly "one date" quickly spirals into a hot relationship, and celebrity gossip sites crown them the new "it" couple. And when Ballard proposes all of a sudden, Janelle shocks herself by saying…yes!
As the wedding date looms, Janelle and Ballard wonder: Is this marriage a mere political ploy? Or could this become a real, lifelong love?
---
What do you think about this review?
Comments
No comments posted.

Registered users may leave comments.
Log in or register now!