"A twist for this cowboy is exactly what he needs to live again."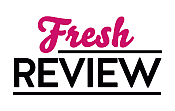 Reviewed by Kay Quintin
Posted September 3, 2014

Paige Ryan has returned to her home in Whispering Springs, Texas following the death of her parents after receiving her RN degree and a degree in psychology to be near her brother, Leo. She plans to put her life back on track, but didn't plan on seeing the rodeo cowboy that stole her heart as a teen seven years ago. Her first time having sex was with Cash Montgomery, when he promptly walked away following her declaration of love and leaving Paige heartbroken.
Cash is the hero rodeo bull champ now drowning in booze. He has given up trying to make something of his life after the last bull has rendered him shattered and unable to be the champion he once was. Cash's brother has given permission for him to stay in the old farmhouse owned by his wife, Caroline, and is shocked to learn that Caroline has already rented it to Paige. Butting heads while trying to keep their libido in tact, Paige knows better to let Cash know she loves him, in fear he would walk away like before. In lieu of booze, Cash invests his time in remodeling the old homestead while denying the hot attraction he has, and always has had, for Paige. Jealous at a suitor's attention given to Paige, this cowboy is hit upside the head (and heart) with a twist he can't explain.
TEXAS TWIST is book four of the Texas Montgomery Mavericks series. If it's hot sex and plenty of clever banter between two spirited and strong willed people, this is the read for you. This is one smart woman who knows how to convince her man she's exactly what he needs! Plan to read to the last page when you start this book, as it is absolutely irresistible and impossible to put down. You won't be able to wait to see what happens on the next page! An excellent read.
SUMMARY
Real bad boys can grow up to be real good men.
Texas Montgomery Mavericks, Book 4
Hit hard by the death of her parents, Paige Ryan needs to figure out what to do with her life. She moves to Whispering Springs, Texas, to be near her step-brother. But just as she starts to get her life on track, the last man she ever wanted to see again sends it right back off the rails.
Cash Montgomery was on the cusp of having it all. Three bull riding titles, fame, fortune and respect from his family. Until a bad bull leaves him injured, angry and searching for comfort at the bottom of a bottle. With nowhere to go, he moves into his sister-in-law's old ranch house in Whispering Springs—which he's surprised to find already occupied.
As Cash rebuilds the dilapidated home and Paige starts out on her medical career, their old friendship begins to reemerge and sparks are ignited. Paige knows that Cash is nothing but a heartache waiting to happen. But maybe this bad boy has grown up to be a real good man?
Warning: Watch out for falling lumber, falling in holes, and falling for the wrong guy…again. You can leave your hard hat on.
---
What do you think about this review?
Comments
No comments posted.

Registered users may leave comments.
Log in or register now!