"Absolutely riveting... a powerful and visceral Australian police thriller you will not want to miss!"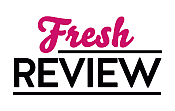 Reviewed by Audrey Lawrence
Posted September 2, 2014

Just three weeks into his new posting as the lone policeman in Tiverton, a dusty and remote farming community, three hours north of Adelaide in the harsh and unforgiving sweep of wheat and wool country known as rural South Australia. Constable Paul "Hirsch" Hirschhausen was told to check out shots being fired out near Bitter Wash Road. What he wasn't expecting was shots being fired at him!
Things turned out to not quite as they appeared at first impression and Hirsch quickly figures that that that will often be the case. Hirsch had previously worked as a detective in Adelaide, yet had been rumoured to have served the goods on a corrupt senior officer and is considered a disgrace for grassing by most others on the force. Now exiled both in geography and trust, few police officers want to have to have anything to do with him, and neither is he given a warm welcome by his new boss, Sgt. Kropp and his two rough and racist officers in the nearest police outpost at Redruth. How is Hirsch going to manage by himself in this isolated and desolate outpost? Will be still be able to make a difference or find himself killed?
The inspired author of HELL TO PAY, Garry Disher, is one of Australia's best known writers with over 50 books to his credit, primary in the genres of crime, literary and young adult. Disher is rapidly gaining a strong and well-deserved international reputation and HELL TO PAY will certainly add to that reputation. HELL TO PAY was originally launched in Australia late in 2013 as BITTER WASH ROAD and it is one of the best police procedural books I have read this year! HELL TO PAY is the first book of Disher's that I have read and I am now a total fan.
Like a mirage on a summer road, HELL TO PAY just simmers with tension from the first page and never lets up until its shocking conclusion. The story line is strong and Hirsch is a very interesting and likable protagonist. Despite his surroundings and his downfall, he carries out his responsibilities as a pro. Hirsch has an interesting and likeable manner of interacting with people and is quick to pick up when things seem a little off. He has his own sense of honour and duty to what he believes in. For example, without giving away too much of the story, he is loath to leave the hit and run death of an teenage Aboriginal girl to her just being a little whore and a hitchhiker as Sgt. Kropp recommends and doggedly carries on with his investigation.
Disher is a masterful writer and with a just few brief words and well selected phrases, he evokes the characters and panoramic scenes of this more desolate part of Australia that seems so real to you, even if you have not been to that side of the world. The dialogue is authentic and you can just feel the bleakness and poverty of spirit as well as place in some of the character's lives with small bits of hope mixed with other emotions as people try to get on with their lives. Some of the Australian expressions may be foreign to some North American readers, but their intention is always clear and easy to figure out.
HELL TO PAY is written as a stand-alone novel and all the small clues are nicely wrapped at the end, however, I sure hope this is not the end of Hirsch as a character. I for one definitely want more and I am sure anyone who reads HELL TO PAY will feel the same way. It is a novel filled with rural corruption, entrenched racism and despicable treatment. I can't recommend HELL TO PAY highly enough! Enjoy!
SUMMARY
A modern western set in an isolated Australian bush town with a soaring crime rate, where a local constable with a troubled past must investigate the death of a teenage girl whose murder threatens to set the dusty streets ablaze.
Constable Paul Hirschhausen—"Hirsch"—is a recently demoted detective sent from Adelaide, Australia's southernmost booming metropolis, to Tiverton, a one-road town in rustic, backwater "wool and wheat" country three hours north. Hirsch isn't just a disgraced cop; the internal investigations bureau is still trying to convict him of something, even if it means planting evidence. When someone leaves a pistol cartridge in his mailbox, Hirsch suspects that his career isn't the only thing on the line. But the tiny town of Tiverton has more crime than one lone cop should have to handle. The stagnant economy, rural isolation, and entrenched racism and misogyny mean every case Hirsch investigates is a new basket of snakes. When the body of a 16-year-old local girl is found on the side of the highway, the situation in Tiverton gets even more sinister, and whether or not he finds her killer, there's going to be hell to pay.
---
What do you think about this review?
Comments
No comments posted.

Registered users may leave comments.
Log in or register now!